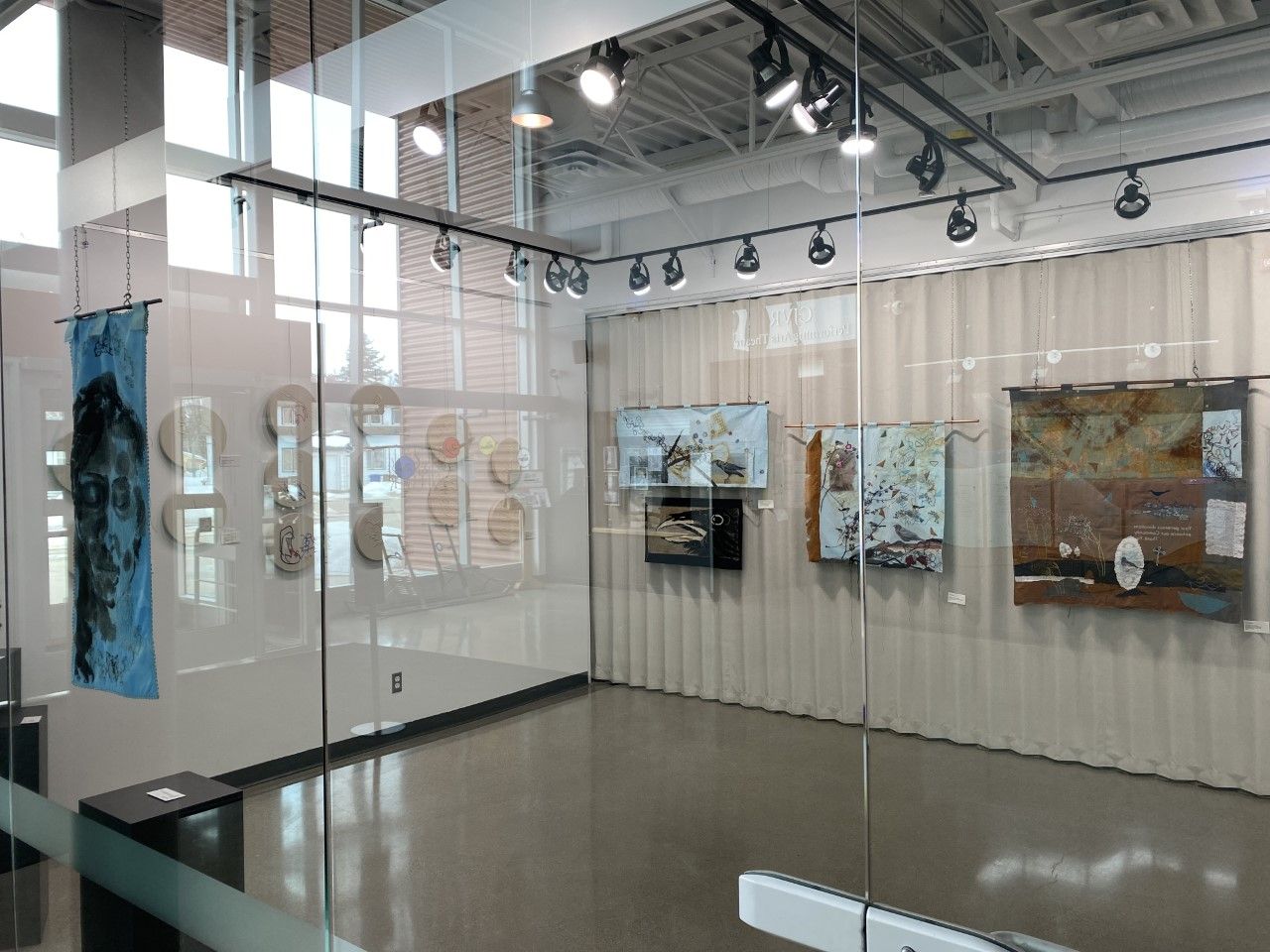 A new art exhibit at the Kerry Vickar Center explores family ties
Content of the article
A new exhibition at the Sherven-Smith Gallery at the Kerry Vickar Center takes a closer look at the personal relationships people have with their families.
Content of the article
Entitled Family Ties, the visual exhibition, which was brought to the gallery by the Melfort Arts Council, is a group show of four different artists working with fiber practices, in particular embroidery, to explore what family means for them.
They are Halifax artist Elizabeth Munro, Regina artist Belinda Harrow, Moose Jaw artist Jennifer McRorie and Regina artist Wendy Winter.
The show itself, in addition to bringing more art to rural communities, is something Zoë Schneider, visual and media arts coordinator for the Organization of Arts Councils of Saskatchewan (OSAC), has said is needed. .
"I think it's really important to bring art into communities just to create opportunities for people to experience art and look at things that someone in the community doesn't but they want to experiment," she said. "It's also inspiring and makes people think and in general it's just fun to watch."
Each of the artists uses the medium to express their own relationship and the meaning of family.
Munro creates non-objective embroidered and surface-manipulated "portraits" of his parents that include audio elements to convey impressions of his parents from childhood; providing a nuanced concept of a portrait filtered through the subjective experience of a person's memory.
Harrow reproduces photographs of his maternal grandmother at different ages in embroidery. Floating within the outlines of the human figure are colorful depictions of animals.
Content of the article
The outlines of the humans are in black thread on a cream felt background while the animals are in vibrant hues.
McRorie reinvents her daughters' drawings in "white work"; a type of embroidery where the color of the embroidery threads are the same color as the fabric on which they are embroidered.
"I was compelled to do this series of work because I wanted to honor my daughter, who was born with a genetic condition to recognize her voice, abilities and creativity," McRorie said.
"I love her designs, her wonderful expression of line and so in embroidering her designs I recognize that even if she is marked by her genetics or her biology, she will leave her own mark, hence the title of the series."
Winter uses embroidery on vintage and recycled fabrics to interpret her daily life and personal philosophy. The artists in this exhibition use embroidery in different ways to consider the complexity of the bonds with our families.
Schneider said many small towns may not have access to the same galleries and artwork available in cities. For her, it's important that shows like this make their way across the province and are presented to people who want the opportunity to see art and be inspired.
The exhibition is on view at the Sherven-Smith Gallery at the Kerry Vickar Center and will be on view until April 23.