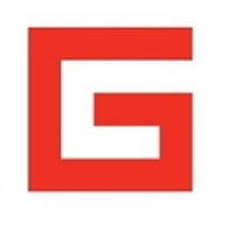 Art gallery manager – Job
Gallery blacksmith
One of Melbourne's leading private and operated art galleries in the Northern Interior is looking for a Gallery manager manage all aspects of its established art gallery business operation. The Gallery Director will work alongside the Director and Registrar to advance the vision of the gallery and deliver the exhibition program as well as client-focused activities. The preferred candidate will have a warm disposition, demonstrated sales experience, superior client liaison skills and a sensitive approach to artist relations. A solid understanding of the Australian visual arts scene and its network of curators and collectors is required to be able to meet the needs of this role. A degree in museum or curatorial studies would be favorably considered but is not essential. The candidate should be a 'all-rounder' with good writing skills, experience in art snapping and the ability to work on a number of online platforms. You need to be able to think creatively and work independently. Visual and spatial literacy are essential attributes. Experience in a gallery environment will be an asset.
This is a full time position, Tuesday through Saturday.
All applications and inquiries for this position will be treated in the strictest confidence.
Please send a brief introduction via email to receive a job description with key selection criteria.
ABOUT GALLERYSMITH
Gallerysmith presents a rotating program of contemporary art exhibitions in three spacious galleries by a select group of represented artists. We also regularly present online exhibitions and work on offsite projects. In addition to our main exhibition spaces, our small project space offers exhibition opportunities for unrepresented artists. This unique combination of gallery models allows us to present a wide range of works of art, making your visit a rich and rewarding experience. Our large converted two-story warehouse is also home to a number of artist studios. Although the studios are not open to the public, they contribute to our energetic creative hub in the heart of North Melbourne. In total, our building supports the careers of more than forty designers.
Learn more at gallerysmith.com.au/about-gallerysmith/