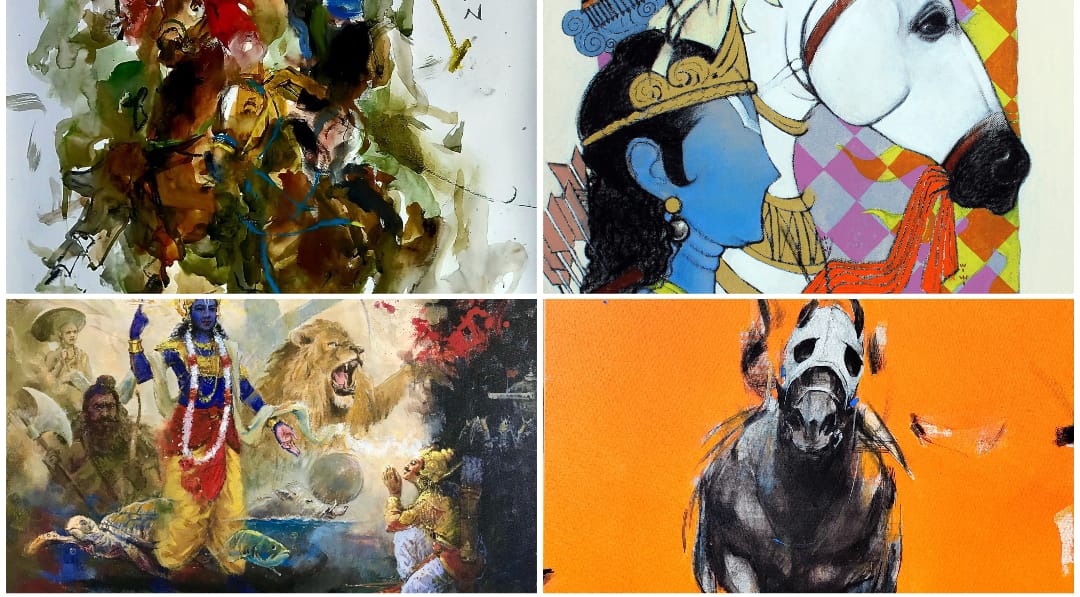 Artworks by 48 artists to be exhibited during Venus Art Festival – Punekar News
Pune, 16th June 2022: On the occasion of the 48th anniversary of Venus Traders, a Venus Art Festival was organized from Friday 17th June to Sunday 19th June during which paintings by various artists including senior artists, women artists, professional artists, art teachers, self-taught artists and a group of urban designers will be on display at the Raja Ravi Varma Art Gallery on Ghole Road from 11 a.m. to 8 p.m. Admission will be free.
On Friday, the inauguration of the festival will be at the hands of actor Girish Kulkarni and three senior artists including Dr Sudhakar Chawan, Dr Subhash Pawar and Pramod Kamble will be congratulated while prizes will be awarded to the winners of the Regional Camel competition Art Foundation. including Surbhi Gulwilkar and Rupesh Sonar.
A live calligraphic painting demonstration by artist Manohar Desai will also be presented on Friday at 5:00 p.m., while on Saturday a watercolor painting demonstration will be presented by artist Vilas Kulkarni at 5:30 p.m.
On Sunday, June 19, a children's drawing workshop by artist Ghansham Deshmukh will take place from 11 a.m. to 5 p.m. A certificate of participation will be given to all children participating in the workshop.
"As June 10 marked the 48th anniversary of Venus Traders, we held various activities during the Venus Art Festival, which will feature paintings by 48 painters from across the city. Painting activities were also held throughout the day. specially for children.Based on the concept – 'Life Lines on Canvas' by artists, a joint painting made using hand prints of all artists and art lovers visiting this festival will be exhibited and will be given to the Airport Authority after the festival," Surendra Karamchandani of Venus Traders.