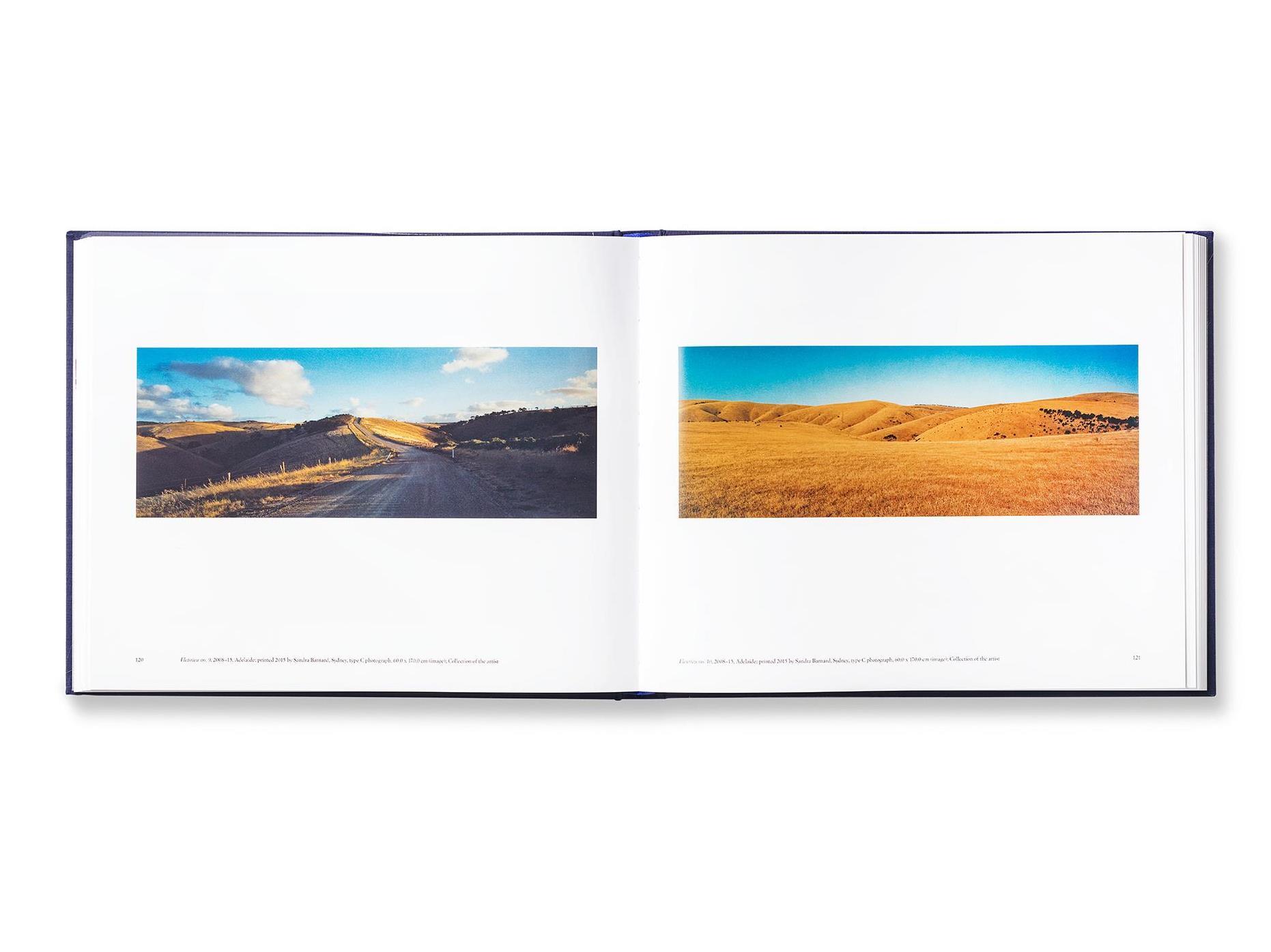 Book Review: Ian North: art / work / words
[ad_1]
Ian North: art / work / words published by Art Gallery of South Australia.
Ian North – curator, scholar, artist and writer – is rightly honored as an Australian living treasure in this magnificent new book from the Art Gallery of South Australia (AGSA). And the original New Zealander is indeed an adopted Adelaide, much loved by the city where he has lived and worked for many years.
This beautiful new large format card stock Ian North: art / work / words traces her successful and multifaceted career with essays by twelve expert authors, including Daniel Thomas, Joanna Mendelssohn, Pedro de Almeida and Helen Ennis. Afterword: Ian North was there, by North's childhood friend and fellow arts practitioner Lloyd Jones, is particularly engaging. The book is edited with skill and sensitivity by Maria Zagala, Associate Curator of Prints and Photographs at AGSA, who recognizes "North's self-deprecating help himself." Four of North's earlier essays are also included in the "words" section.
Overall, the book provides substantial insight into North's extensive career, highlighting his important work in photography from the 1970s to the present day, and his contribution to museum practice through positions as curator of paintings at AGSA (1971-80) and Curator of the Photography Foundation at the National Gallery of Australia (1980-84). He started his career in New Zealand as director of the Manawatu Art Gallery, Aotearoa, before moving to Australia to take up the post at AGSA. North has also influenced many other arts practitioners through his involvement with the SA School of Art (SASA) and the University of Adelaide. It was his foresight that created the SASA College Gallery which later became the important Samstag art museum in Adelaide. In 2014, he received an Order of Australia (AM) Medal and a Doctor of Arts honoris causa from the University of Adelaide.
It was in Adelaide that he established his reputation as an adventurous curator who embraced contemporary art. Its acquisition of Duane Hanson Woman with a laundry basket demonstrates bold judgment. This piece still delights visitors to the Gallery today. He also commissioned an outdoor sculpture by Donald Judd which is an outstanding example of American minimalism. The transcript of a conversation between North and Judd, recorded at the Gallery in 1974, provides a fascinating insight into Judd's work and creative process. Later in life, North campaigned heavily for the establishment of a dedicated contemporary art museum in Adelaide.
Now in his seventies, North has been making art for more than six decades. His artistic practice is mainly photographic, although he is also recognized as a painter of some notoriety. North discovered photography in his youth when he received a medium format camera as a gift at the age of 12; Soon after, he came across JMW Turner's work in the local library and became fascinated by the paintings and landscapes. In 2005, he was a finalist for the prestigious Archibald Prize with a portrait of Daniel Thomas, then curator and director of AGSA.
Ideas of landscape and identity have always been recurring themes in North's work. Sky and streetscapes occupy an important place, finding romance in the everyday world and making connections between nature and the built environment. Her work seems to capture the sentiment of the moment, often alluding to something unsettling but still invisible. Are these underlying environmental, social, cultural threats… it may be up to the viewer to decide.
Ian North: art / work / words published by Art Gallery of South Australia.
North has exhibited widely in Australia and abroad and is featured in many prominent public art collections. Her publications include books on Australian modernists Dorrit Black and Margaret Preston and essays on the impact of the Indigenous art revolution, some of which are reprinted here. He has twice received the Art Book of the Year award.
Ian North recently spoke at a reception at the Radford Auditorium in Adelaide to honor another local artistic identity, the late Donald Brook, who died late last year. North displayed his characteristic charm and generosity of spirit and was clearly appreciated and admired by the artistic fraternity.
Writing in the introduction, Maria Zagala says that the book "is akin to Festschrift – the German word for a collection of essays published in honor of an individual who made an important mark in his field. ' And so it is, and a worthy honor too. The essays are intelligent and thoughtful and the reproduction of the works is of exemplary quality.
Ian North: art / work / words is a superb publication and well worth the cover price of $ 80. It is available for purchase online and in the Gallery store. Buy it for yourself or as an awesome gift for an art lover.
5 stars
Ian North: art / work / words
By Ian Nord
$ 80.00
ISBN: 9781921668371
The French language
Format: Hardcover
Pages: 247
Publisher: Art Gallery of South Australia
Country of publication: Australia
[ad_2]