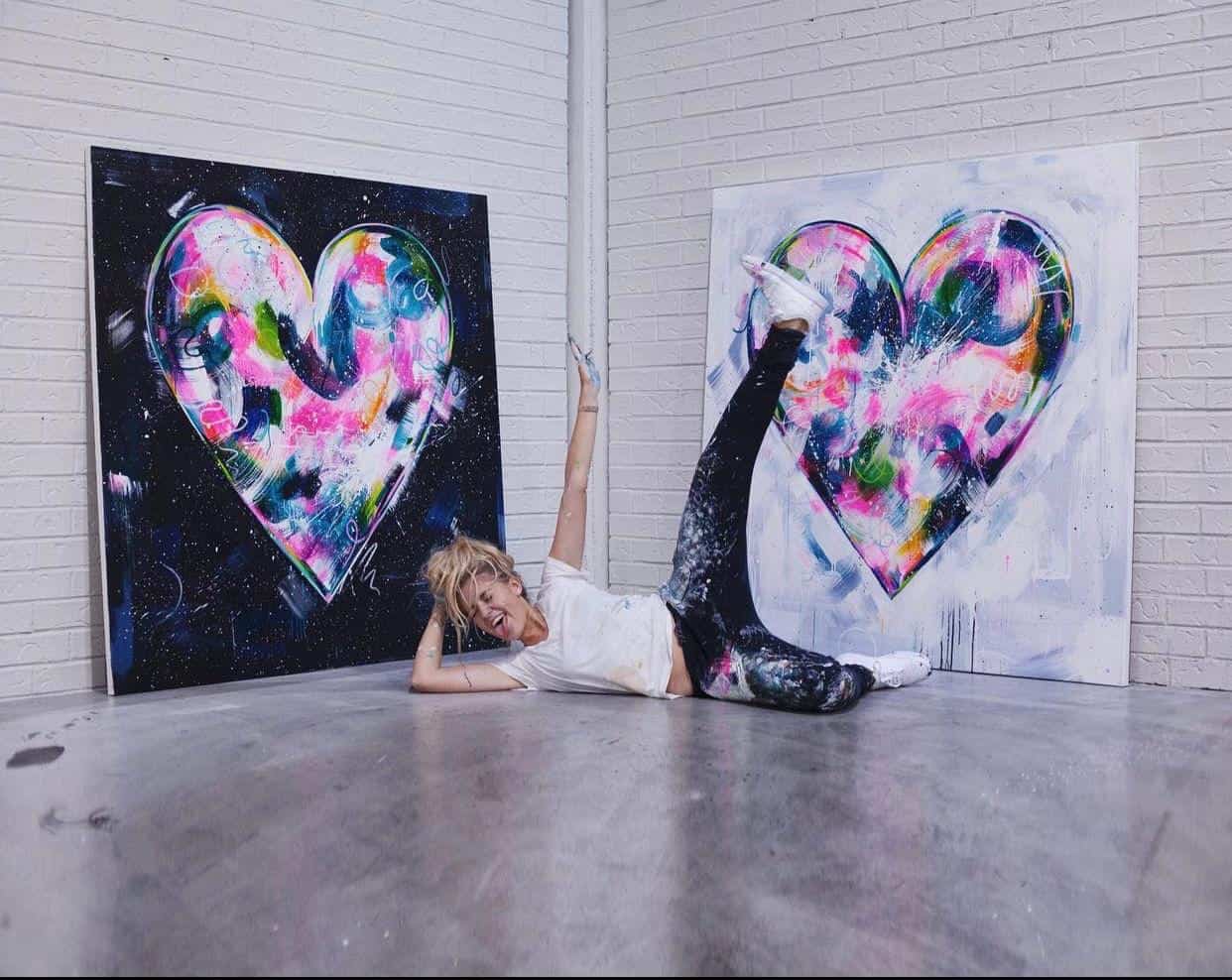 British artist Sophie Tea's art exhibition at ME London this summer
World-renowned British artist Sophie Tea is a revolutionary designer in more ways than one. Not only does Tea discover innovative expressions of love and life on the canvas, but she also carries her touching message of love with her, long after the brush is laid. Discover Sophie Tea's art exhibition at ME London, love doesn't stop …
Sophie tea works to reinvent what success in the art industry can look like – and she is awesome to that. Selling sold-out solo exhibitions across the world, Sophie Tea has now ventured into the traditional gallery route with her paintings. Tea took to Instagram to sell her original artwork (@sophieteaart) and has sold thousands of paintings worldwide, generating over £ 1million in just one year. And Tea has received rave reviews from Forbes Magazine, BBC, Marie Claire, and Cosmopolitan.
The distinguished Marconi Lounge at the luxury hotel ME London hosts Sophie Tea's first London residence of the year, "Love doesn't stop". Sophie Tea's art exhibition at ME London will showcase her most recent collection, 'Hearts'. You will be touched by this collection which presents itself as a love letter to those who have spent months enduring the containment of covid-19 on their own. Tea beautifully communicates a message of relentless love; 'Hearts' comes as a reminder that no matter what, we are all loved eternally.
Throughout her residency, Sophie Tea offers unique originals and prints of some of her most popular works, available for purchase.
Sophie Tea is also working to fulfill a unique mission online. Tea proudly aims to take the "artistic virginities" of customers who would otherwise not be able to afford original artwork. Sophie Tea wants original artwork to be accessible, and on top of her work which sells out in seconds on her Instagram page, she accomplishes just that through the payment plans she offers on Instagram. Customers pay no interest and immediately receive their original parts. The numbers speak for the satisfaction of the online tea revolution: Tea has more than one 50% repeat order rate.
Sophie Tea's art exhibition at ME London runs until September 6, 2021. You are invited to discover Sophie Tea's works at ME every day from 10am to 8pm. The ME is also home to the superb Radio Rooftop with stunning views over the London skyline and the famous STK steak house.
For more information on Sophie Tea's art exhibition at ME London "Love doesn't stop" head toward:
ME Hotel London
Strand
London
WC2R 1HA