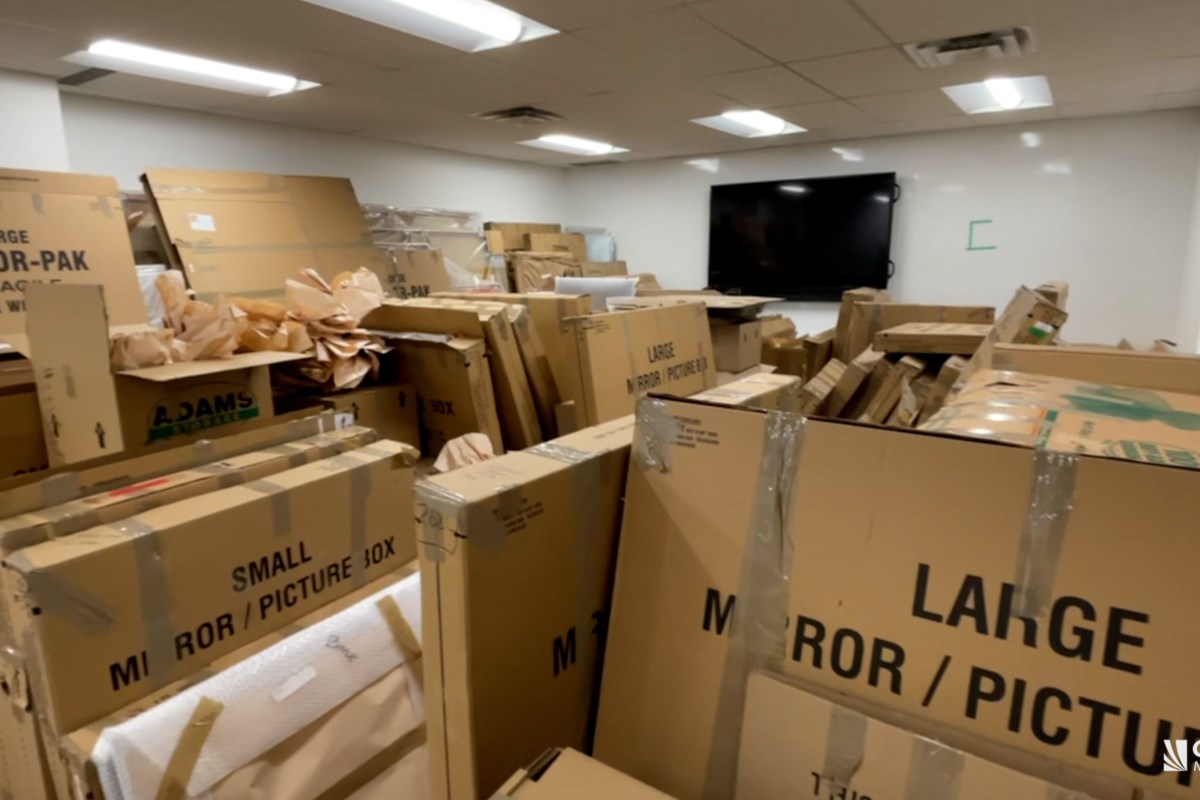 British Columbia art gallery dealer arrested, millions of artworks seized
The owner of some of the art – three original paintings by Emily Carr and a watercolor by David Blackwood – grew suspicious when the gallery closed and attempts to contact the art dealer went unanswered.
Saanich police have seized just over 1,000 works of art worth tens of millions of dollars – including three original paintings by Emily Carr and several works by David Blackwood – after investigating an art dealer in Oak Bay.
This is the highest value of property seized by the department in 30 years, Saanich police told The Times Colonist.
An art owner contacted police on April 11 to report that in March he had given a dealer four works of art for consignment and potential sale at an Oak Bay gallery: three original Carr paintings and a Blackwood watercolor. Both are renowned Canadian artists. There were also pieces by Canadian painter Joseph Plaskett.
The owner of the Carr and Blackwood paintings became suspicious when the gallery recently closed and attempts to contact the dealer went unanswered. The police investigation found several other victims who had given artwork to the dealer, only to have all communications cut off.
Detectives from the Major Crimes Unit executed three search warrants at storage sites in Saanich, Oak Bay and Langford. An initial search found 600 works of art, the next more than 100 and the final search more than 300, police said.
Police said a total of just over 1,000 pieces were seized, with an estimated value "in the tens of millions of dollars".
Art is stored in a secure location.
The dealer, whose identity cannot be released until charges are brought to court, was arrested on April 21 and released on several conditions, with a court date set for July, Saanich said. const. Markus Anastasiades.
Investigators are preparing a report for Crown counsel recommending criminal charges for several counts of fraud and false pretense.
Police allege that "the dealer was taking artwork from people with the intention of entrusting it or appraising the artwork, then ending all contact, while selling the artwork without reimbursing the owners. or the artists," Anastasiades said.
As the investigation continues, detectives are in contact with the artists, their families or representatives, and the owners of the art with the aim of returning all works to the rightful owners.
Anita Blackwood, wife of artist David Blackwood, told Glacier Media that it was "very unfortunate that a number of artists I know and many unknown to me were really taken advantage of and disrespected" .
One of Canada's foremost printmakers, the work of David Blackwood has been celebrated for five decades.
This experience was disappointing, said Anita Blackwood. "It's really a dramatic example of what can go wrong," she said.
Inquiries were made about the status of the Oak Bay gallery pieces, but they were met with "silence", she said.
"Essentially, phone calls weren't returned, voicemails weren't returned."
Art is impossible to recreate. These were signed and numbered limited edition prints. "The effort that went into producing these 70 works, you can't get that time and effort back," said Anita Blackwood.
All but 13 Blackwood pieces have been recovered. "The work we subsequently recovered was sent to his gallery in Newfoundland and to Heffel Galleries across the country," said Anita Blackwood.
"So there were about 13 pieces that didn't come back, and I can live with that."
Police are not disclosing the specific works of art that were seized, including Carr's paintings. The prolific Carr, who grew up in Victoria, has her work in the Royal BC Museum, the Art Gallery of Greater Victoria and in galleries and private collections around the world.
Carr's 1931 painting Cordova Drift, which depicts a natural seaside scene near Victoria, sold for $3,361,260 at a Heffel auction in Vancouver on December 1, the second-highest price high paid for a work by the artist from British Columbia. The sale price was only $32,000 less than Carr's 1928-30 painting The Crazy Stair, which sold for $3,393,000 at a Heffel auction in Toronto in 2013.
The police believe that some people tried to recover their works of art, but without success. They are asked to contact Saanich Police by email at art@saanichpolice.ca.
dkloster@timescolonist.com