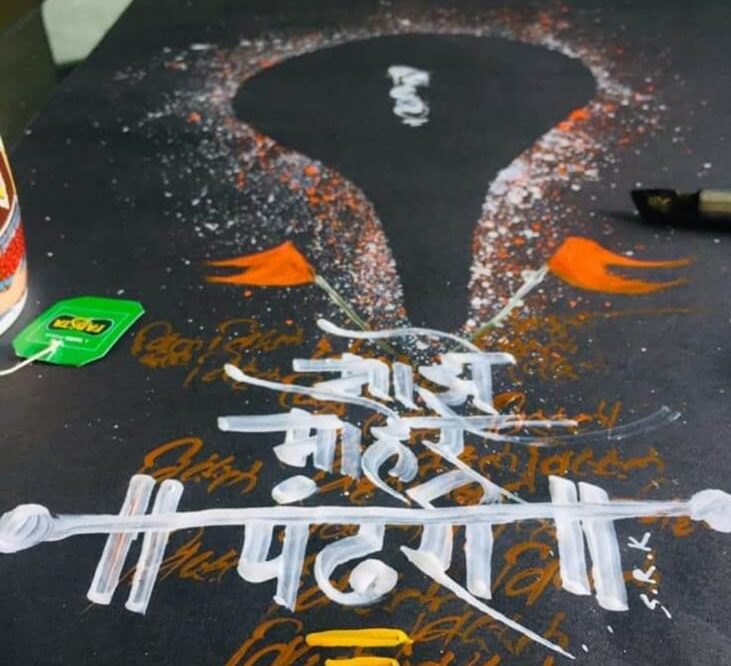 Calligraphic Art Exhibition To Be Held On The Occasion Of Ashadi Ekadashi – Punekar News
Pune, 4th July 2022: Calligrapher Sumit Katkar's first calligraphic art exhibition was held on the occasion of Ashadi Ekadashi. The concept of this exhibition will be "Akshar Vitthal", where people can see various forms of Lord Vitthal through art forms. The exhibition will be held from Tuesday July 5 to Sunday July 10 from 11 a.m. to 8:30 p.m. at PN Gadgil Art Gallery, Happy Colony, Kothrud. Admission will be free.
The artist Sumit Katkar, a graduate of Fine Arts and who has worked in the field of advertising for ten years, masters the art of calligraphy. Holding various workshops on calligraphy, he drew 50-60 paintings depicting various forms of Vitthal from letters, all of which will be exhibited at the exhibition.
"The idea for this exhibition was mooted about two years ago, but couldn't take off due to Corona. I'm holding it this year because there is an improvement in the situation and coincidentally the gallery d art is also available from the time of Ashadi Ekadashi," Katkar said.
The exhibition will be opened on July 5 at 5 p.m. at the PN Gadgil Art Gallery by renowned poet, writer and lyricist Vaibhav Joshi. Praveen Dabhadgaon, State official of Rashtriya Swayamsevak Sangh, Amit Gorkhe, President of Novell International School and Kalarang Kala Sanstha and Atul Inamdar, Principal of SAR Industries will be present on occasion.