CASE-REAL installs movable walls in a basement art gallery in tokyo
CASE-REAL DESIGNS THE NEW LOCATION FOR THE COMMON GALLERY
in the harajuku region of tokyo, CASE-REAL transformed a basement with an exceptionally high ceiling into a new location for the "COMMON gallery". new Art Gallery is characterized by clean white walls and four movable partitions that can transform the space into a variety of exposure scenarios.
the fukuoka-based architects undertook the interior design project for a creative agency that operates multiple art spaces in harajuku.
daisuke shima images
a DISTINCTIVE BUT controlled by light environment
the basement room of the COMMUNE gallery is accessible directly from an outside staircase. When CASE-REAL approached the existing structure, they found an "extremely high" ceiling and a space "filled with soft natural light" due to glazed areas on all sides of the rectangular floor plan.
"This feature was attractive as a project space, but as a gallery these many glass surfaces were a barrier to exhibitions", explain the architects.
CASE-REAL decided to focus the incoming sunlight on one side, the larger dry area, and recompose the rest of the openings as white walls. this created a distinctive yet light-controlled environment while ensuring an ideal amount of wall display space.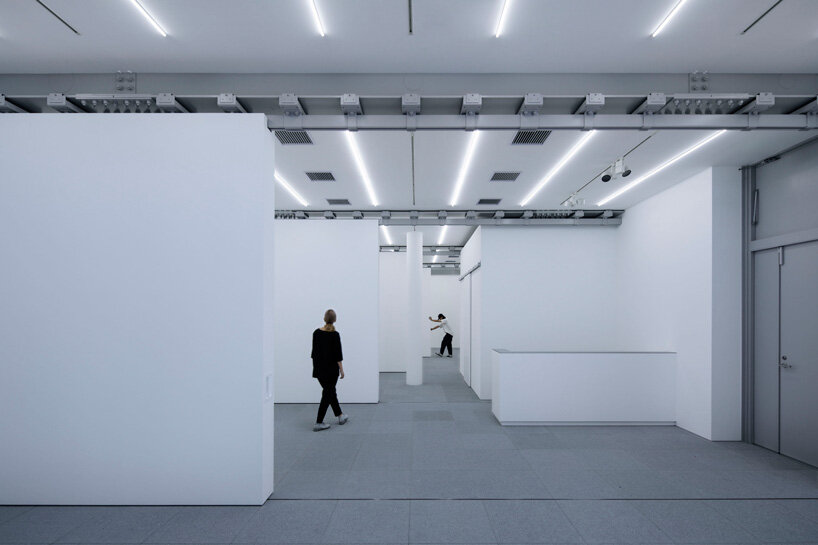 the existing basement space was filled with soft natural light
the architects used four H-shaped steel beams that passed through the existing ceiling to create part of the exhibition system. CASE-REAL attached adapters to the beams, then installed four large movable walls 25mm deep each. the small sanitary block has been designed with the same dimensions as these partitions, allowing the walls to be tidy on one side.
the stone floor features a bush hammered finish and a grid pattern that serves as a scale to determine the position of the movable walls. despite the simplicity, CASE-REAL wanted to create a space that is both rigid and soft by using natural materials.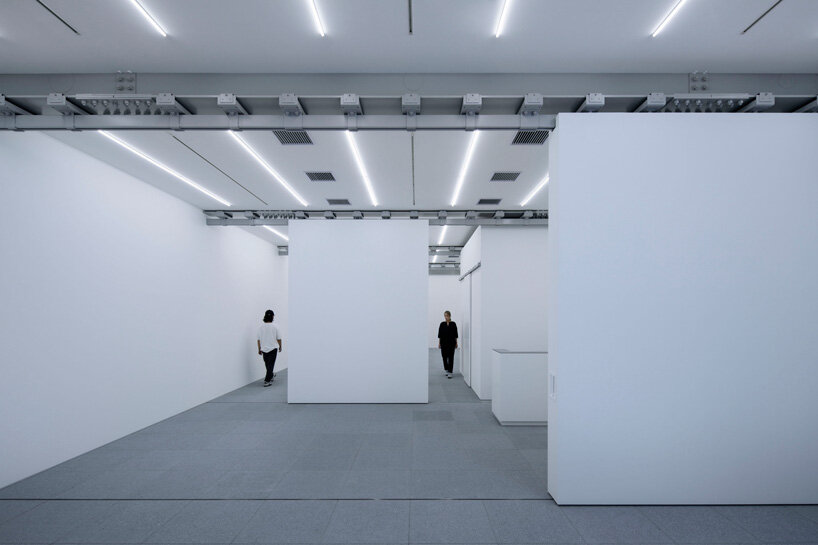 CASE-REAL has recomposed three sides of the space in white walls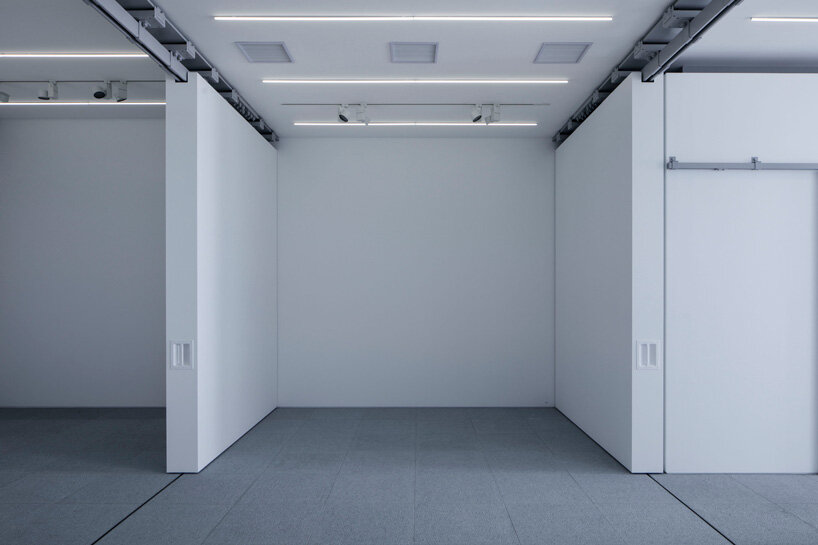 four movable partitions allow various exposure scenarios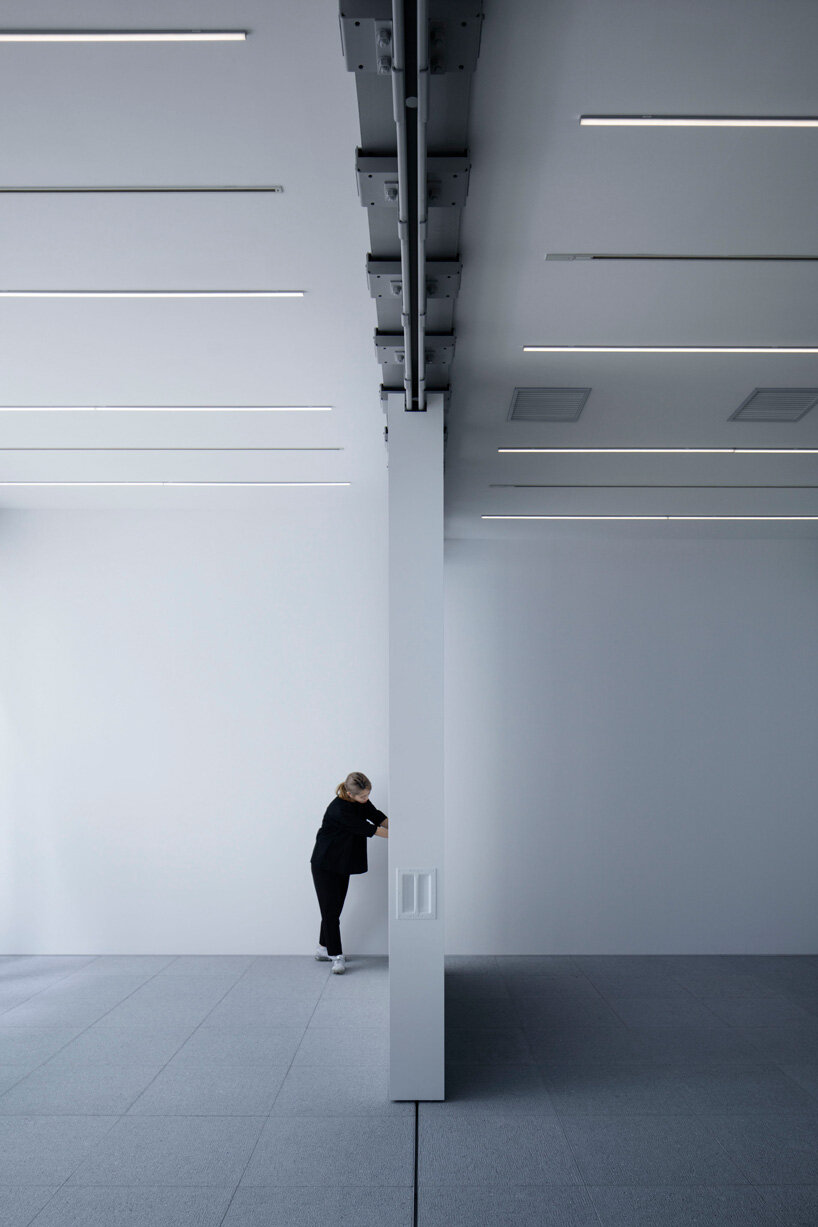 movable walls are 25mm deep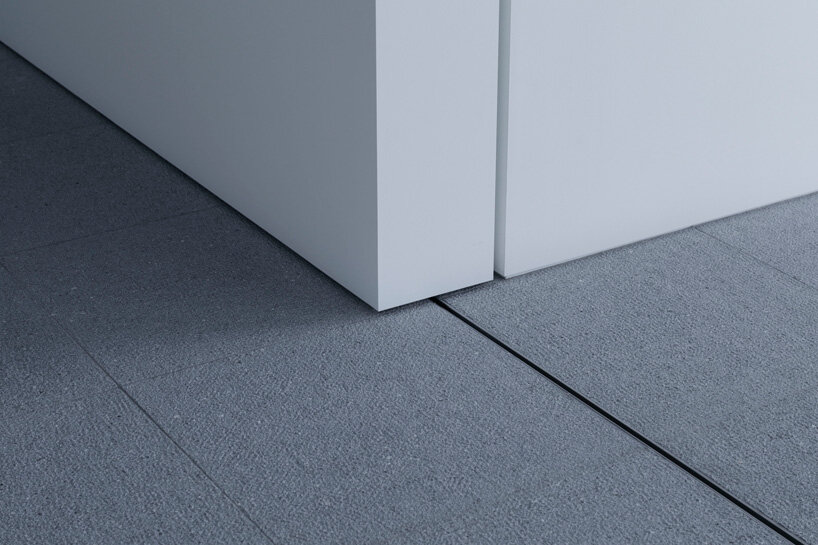 stone floors have a bush hammered finish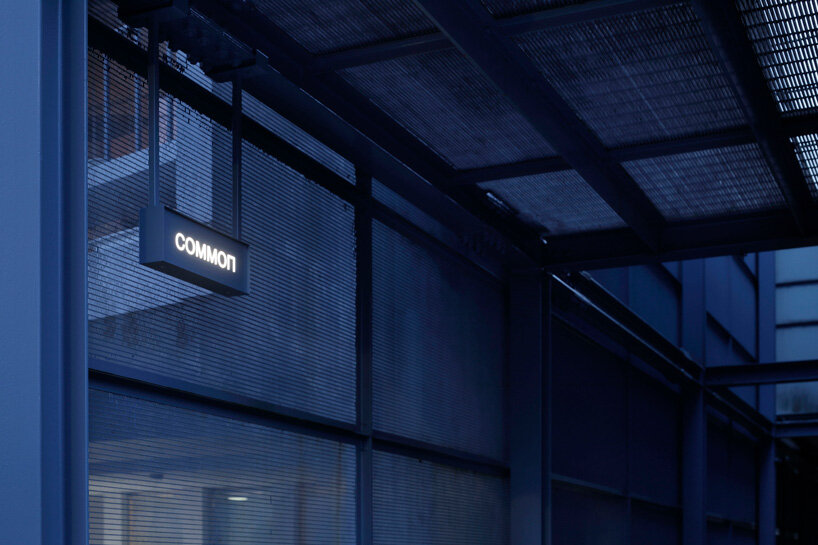 the COMMON gallery is accessible directly from an external staircase
1/14
project info:
Name: COMMON gallery
type: interior
use: Gallery
site: Tokyo, Japan
customer: en un tokyo inc.
design: koichi futatusmata, yuki onita, ayaka sudo (CASE-REAL)
construction: D.BRAIN CO., LTD.
lighting plan: tatsuki nakamura (BRANCH LIGHTING DESIGN)
floor area: 154.18 m²
period: Dec 2020 – Aug 2021
photography: daisuke shima