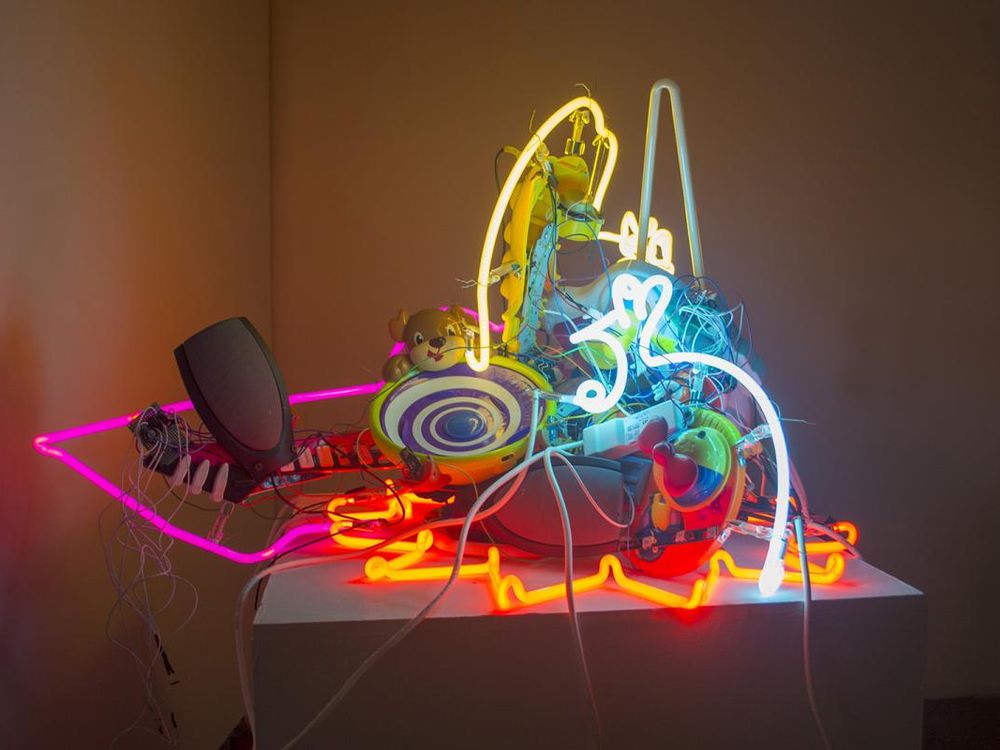 Contemporary Glass Art Exhibition Brings New Global Perspectives to Renwick Gallery | Smithsonian Voices
New glass now challenges the very notion of what glass material is and what it can do. Organized by the Corning Museum of Glass, this traveling exhibition documents the innovation and dexterity of artists, designers and architects around the world working in the dazzling and exceptionally difficult material of glass. The exhibition shines a light on the breadth and depth of contemporary glassware – from technically masterful vessels to experiments in glass chemistry – by showcasing objects, installations, videos and performances by fifty artists working in more than twenty-three countries.
New glass now showcases makers from historically under-represented communities in the glass world. Featuring women, artists of color, and members of LGBTQ + communities, the artwork featured in this exhibit challenges the status quo and represents a modern era of glassmaking full of new voices, visions and representations. These creators respond to the complexities of the contemporary world with timely political commentary and explorations of the intersection between technology and creative culture.
The exhibition features both American artists and artists from around the world. This is an exciting new opportunity for the Renwick Gallery to not only showcase American manufacturers, but to open our doors and go beyond borders to present a global study of glass as a craft medium today. 'hui.
Some of the artists included in the exhibition are:
James akers (USA), whose unruly assemblies of neon lights and pirated toys in circuit arouse a sensory overload in tune with the current technological era.
Tamas Ábel (Hungary), including the simple and straightforward performance piece Color therapy, is a powerful statement of LGBTQ + presence. Ábel uses a glass mirror made to reflect the rainbow flag on the Millennium Monument in his hometown of Budapest and the Washington Monument in Washington, DC.
Deborah Czeresko (USA), whose feminist take on traditional Venetian chandeliers features impeccably sculpted cuts of meat in place of the typical flowery flourishes of the form, a humorous and subversive critique of the male-dominated arena of the workshop blowing glass. You may have seen Czeresko on the Netflix competition show Soufflé, where she won for her ideas and impressive glassblowing skills.
Andrea de Ponte (Argentina), which through its use of image transfer, especially historical maps on blown glass, creates a constrained globe that reminds people of how their expansionist relationship with geography and the planet often strain a reality finished.
Bohyun yoon (United States), whose rotating mass of cast glass projects a human silhouette onto the gallery wall. As it turns, the projected face changes from the profile of the artist to that of his wife, that of his child and vice versa. Surrounded by subtly changing refracting rainbows, the piece evokes wonder at the materiality of glass, the immateriality of light and the mystery of family ties.
Jacques Magagula (Kingdom of eSwatini), one of Ngwenya Glass's leading glassblowers in eSwatini (formerly Swaziland), uses crafts and recycled glass to tell folk tales in his play depicting a herd of cattle as a symbol of wealth in southern Africa.
New glass now is visible from October 22, 2021 to March 6, 2022 at SAAM Renwick Gallery. See more works of art from the exhibition in our online gallery, and learn more about the free public programs we present, including a virtual artist talk with Deborah Czeresko and a virtual workshop tour and glass-making demonstration with artist Megan Stelljes.