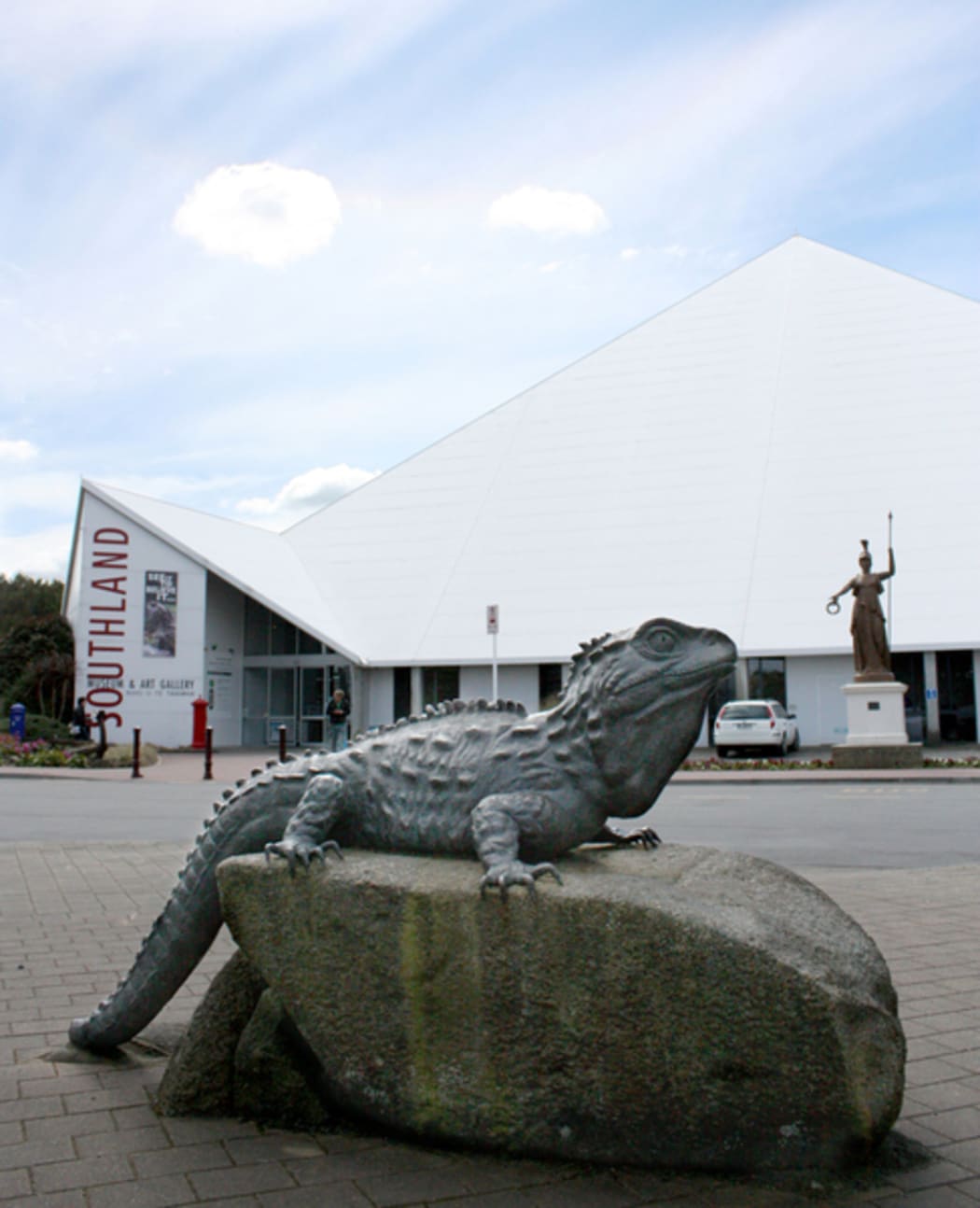 Council urged to lock down replacement plans for museum and art gallery
A resident of Invercargill says the local council should stop dithering and go ahead with building the new Southland Museum and Art Gallery.
But some raised concerns at Invercargill City Council's annual plan hearing today that the Redevelopment Bill – and a planned rate hike – would be a burden on struggling ratepayers.
The museum has been closed since 2018 after it was discovered to be an earthquake hazard.
The council pledged to invest nearly $40 million to redevelop the city's museum and art gallery in its long-term plan last year.
The three main retrofit options are:
Earthquake reinforces existing pyramid building that would cost $57.1 million
A smaller new build of 3,550 square meters – $65.3 million
A larger new construction of 4150 square meters – 75.7 million dollars
The last two involve the demolition of the existing pyramid-shaped building.
Resident Noel Peterson said the new construction should have a sensational effect without adding to the burden on ratepayers.
"I got my ear chewed out by quite a few people who were worried about the cost to taxpayers and there were people who were on fixed incomes and in difficult times and said 'I just won't be able to do it. pay "."
The board confirmed that all options required additional funding from the board than what was foreseen in last year's long-range plan due to rising costs, higher construction costs and a lower level of external funding than forecast.
Resident Des Jonker said he wanted the council to lock down the plans – preferably the wider option – and start building as soon as possible.
"I think we've dithered enough. We just have to keep going. The more people are positive and have that attitude, then we'll do something.
"Cost is cost. It will cost taxpayers no matter what. Bigger is better. Do it once, do it right."
Opponent worries about cost
Robin Brash disagreed, saying the cost of the larger build didn't make sense when compared to the cost of other improvements in the city, including the City Block development.
"Do you realize that you're talking about $75.7 million to build a museum and they can build a whole city block for $180 million. What's the cost?"
He didn't believe it would be worth it.
But the cost of the new museum was not the only issue on the minds of residents.
Originally in the long-term plan, Invercargill City Council called for a 4% rate increase in 2022-23.
This figure is now expected to increase to 7.78% due to new projects and other external factors.
Sue Smith said many would suffer if the council goes ahead with the rate hike.
"Single parents, retirees, young families are really struggling. There are no bought coffees, dinners or discretionary spending in my budget.
"Last year's $160 rate increase was bad enough. Hitting the taxpayer again is unacceptable and unaffordable."
Instead, she urged the council to limit its project spending and find other cost-cutting measures before raising rates.
"Why can't I and others afford to keep our own homes that we have worked so hard for when ICC has enough assets to cover its costs?
"Rising rates will drive up rents which are already unaffordable. Does the ICC need more homeless people in Invercargill?"
Carolyn Weston of the Blind Citizens Southland branch said the increased fares could mean some members would have to restrict their food or medical access.
"Most of our members are on low or fixed incomes, and with recent increases in the cost of living, including rising gas and grocery prices, our members as well as much of the public do not have the revenue to afford a rate increase above the 4% announced in the long-term plan," she said.
Deputy Mayor Nobby Clark chose to submit as a private citizen in his role with the Invercargill Ratepayer Advocacy Group.
His brief highlighted concerns about the increased tariffs and the impact it was having on vulnerable members of the community.
"Do you see that they face the same pressures as the board, but have less ability to balance their weekly situation at home?
"They are primarily faced with cost reduction and a decline in their quality of life."
He proposed that the board could present an unbalanced budget, look to its reserves and save money instead of raising fares.
When asked if the long-term plan that was signed last year was too ambitious and should be reviewed, he replied that it was necessary to start over and recalculate the actual costs.
He was unconvinced that they could achieve their project goals due to supply and labor shortages.
But he also said it was unlikely they would be able to meet the deadlines they needed.
Invercargill City Council will deliberate on the annual plan next Tuesday before it is adopted before the end of June.