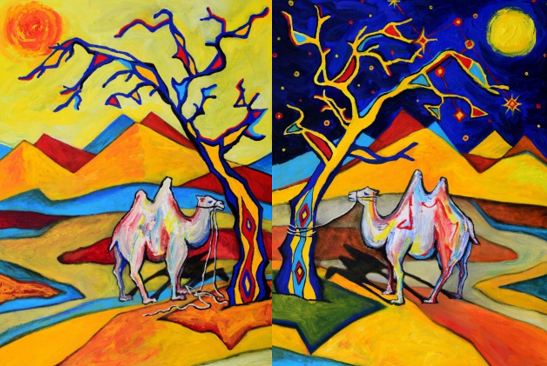 Cyclub's first NFT artwork sold for KRW 100 million
Cyclub's first NFT artwork sold for KRW 100 million
Cyclub announced that an NFT artwork created by Songah Yoon was sold for KRW 100 million in the November 6 auction at 1pm during the 'NFT BUSAN 2021' conference held at BEXCO, Busan in South Korea. This is the highest auction price among existing famous Korean artists. All content such as photos, videos, live chats and recorded files can be exchanged for non-fungible tokens (NFTs) through Cyclub, and this is the first time that the highest price of NFT auctions has been hit.
Cyclub is the first DApp of Cyworld, the main network of Cyworld, and is the first text and voice-based social networking platform service in Korea. CyClub uses blockchain technology to securely store personal information and transaction details, and to create and exchange NFTs of creations created by creators and general users. Users will acquire CyClub coins based on their contribution within the platform, and it is also possible to withdraw them from the cryptocurrency exchange using the withdrawal feature.
This work, which was exhibited in SBS 'It's Okay, That's Love' in 2014, is a painting that has gained popularity and consists of two versions, day and night, and has been sold for 20 million won and 100 million of won, respectively. This work humorously depicts modern people facing conflict in various areas of their lives.
Seung-ah Yoon, CEO of blockchain investment firm AssemBlock that won the highest bid for this job, said, "It is an honor to be able to win the bid for the first NFT job presented by CyClub. We hope that the NFT market will become more active as artists are also interested in NFT."
NFT BUSAN 2021 is South Korea's largest blockchain conference held for the first time this year, and CyClub actively participated in the corporate exhibition booth and auction at this conference.
A CyClub executive said, "We will continue to grow thanks to CyClub's unique competitiveness in the rapidly growing NFT market. The on-offline conversion platform will be launched in the first half of 2022."
Meanwhile, CyClub plans to announce the NFT Alliance program, a game-focused partnership, at G-Star in Busan.
TokenPost | [email protected]