gaetano pesce's monumental intervention covers the entire facade of the aspen museum of art
My dear mountains by Gaetano Pesce
Multidisciplinary architect and designer Gaetano Pesce designs sculptures and installations for the pair exposure my dear mountains at the ground floor gallery of Aspen Art Museum in Colorado, USA. Pesce's recent exhibition presents a maelstrom of furniture, designs and sculptures that identify his experimental style with his materials as well as his pursuit of technological and social innovation. For the first time, he is also carrying out an exterior intervention on the facade of the museum, dedicated to the Aspen Art Museum.
The monumental in situ and temporary public art depicts the title of his exhibition as rock-like hills rise from the ground and come together in their green and blue hues. A triangular slice of orange material is positioned between the mountains to conform to its imagery as the sun, and at night it emits a soft, warm light that marks the landmark of the building. Pesce's guiding principle in his practice lies in the concept that modernism posits as a method for interpreting the present rather than a transitory adornment of one's lifestyle, charting a path to a future where individuality is preserved and celebrated.
The way the artist combines art with design and architecture is underlined in the playful and fluid objects of the exhibition. As one lays eyes on his works, visitors can also witness the restraint against mass industrial production and distribution of Pesce's works, as he prioritizes uniqueness in each piece he he introduces. He peeks through his interest in cultural values ​​that cultivate diversity and plurality by emphasizing personal specificity rather than following the flow of trends, demands and the current climate. Organic qualities can appear in his works, the position the artist has long taken.
all images courtesy of the Aspen Art Museum | picture by Adrianna Glaviano
The concept of liquidity of time
From the exhibition tile, an array of inspired mountains sculptures line the gallery, but the first chapter of my dear mountains accumulates a selection of furniture, sculptures, designs and objects spanning over fifty years of production and experimentation in different techniques and mediums, including a new series of Leaf cabinets (2022) made especially for the Aspen Art Museum.
Working primarily with polyurethane resin, Pesce's designs touch on figuration and color, recreate the physical properties of his materials, and enhance the visuals of objects' imperfect crevices, shapes, and flows. The artist plays with an unpredictability that can take on different densities and characteristics, as seen in Table Tavolo Pezzi Feltro (2019) through which Pesce transfers the elasticity and softness of felt to a rigid three-dimensional volume.
The artist's work also seeks to form the liquidity of time, where nature is defined by continuous change, curiosity, uncertainty and innovation. The two-dimensional cast resin reliefs that Pesce calls "industrial skins" channel the artist's interest in communicating political, social and personal narratives, the ever-changing landscapes that reflect his initial focus on the flow of time. As Pesce breaks up repetitive patterns, his objects, although cast from the same mould, embody their own unique shades, volumes and textures given to them during their manufacturing process, creating the irreplaceable designs that Pesce has always had. practice.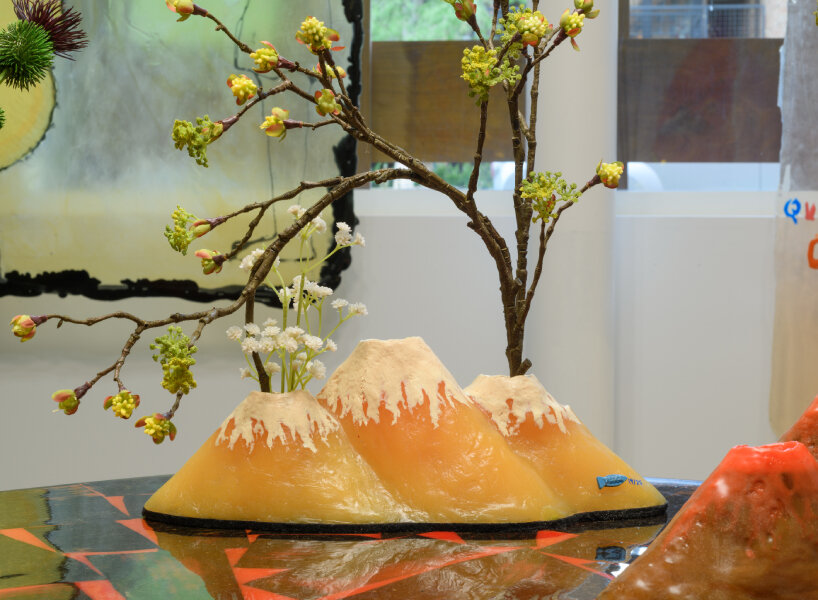 Gaetano Pescé, my dear mountains. Aspen Art Museum, 2022.
Gaetano Pesce with Designboom
When Gaetano Pesce spoke to Designboom in 2017, he told us that the origin of his interest in design began with sharing a design concept with industrialist Cesare Cassina. Today his career spans four decades of commissions in architecture, urban planning, interior, exhibition and industrial design, designing public and private projects in the United States, Europe, Latin America and Asia. my dear mountains presents the Aspen Art Museum's second annual Aspen ArtWeek, a week of programming that runs August 1-6 and culminates in the museum's ArtCrush Gala honoring artist Gary Simmons.
ArtWeek also hosts special projects, conversations and performances by artists Jeffrey Gibson, Korakrit Arunanondchai, Alex Gvojic, Precious Okoyomon, Eddie Rodolfo Aparicio, Apichatpong Weerasethakul and Standing on the Corner art ensemble, as well as a series of tours of private collections . my dear mountains by Gaetano Pesce is organized by Aspen Art Museum Curator-at-Large Stella Bottai and is supported by the Italian Council (9th edition, 2020), a program of the Directorate General of Contemporary Creativity of the Italian Ministry of Culture aimed at promoting Italian contemporary art in the world.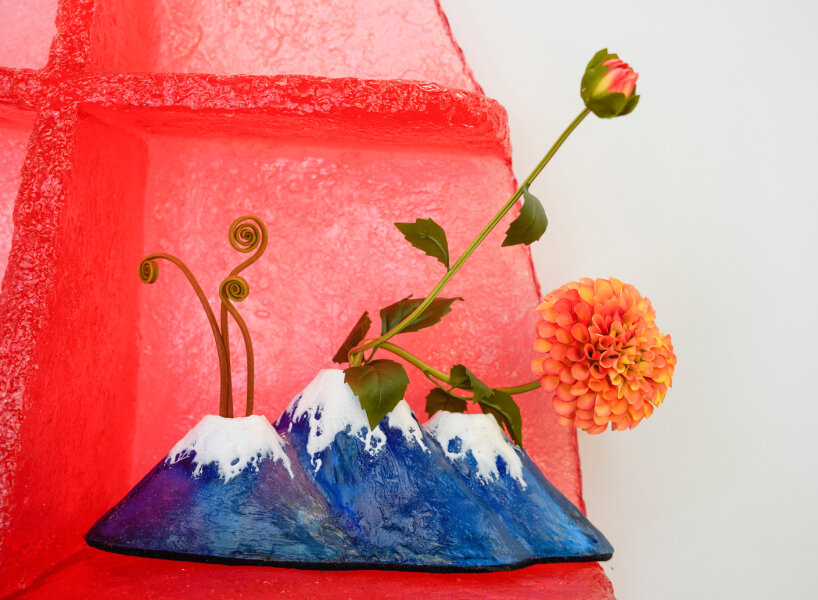 Gaetano Pesce, My dear mountains. Aspen Art Museum, 2022.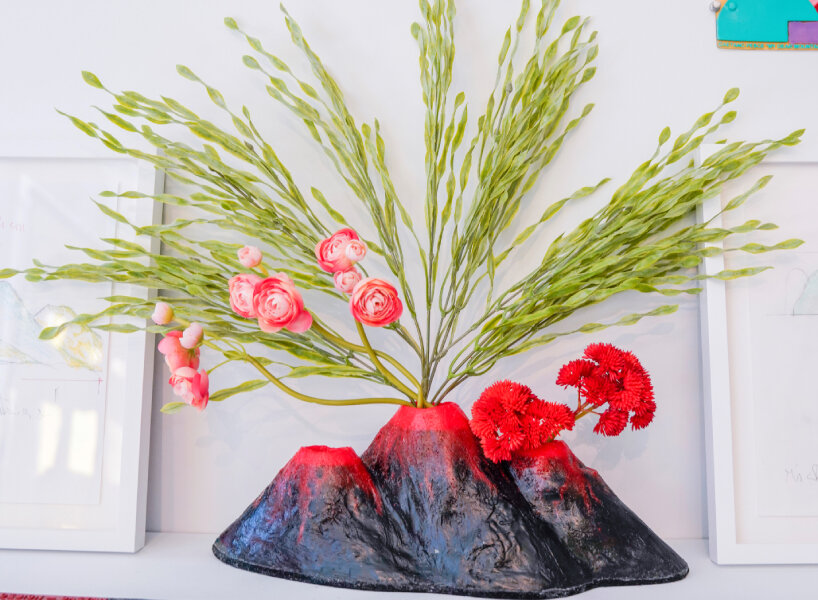 Gaetano Pesce, My dear mountains. Aspen Art Museum, 2022.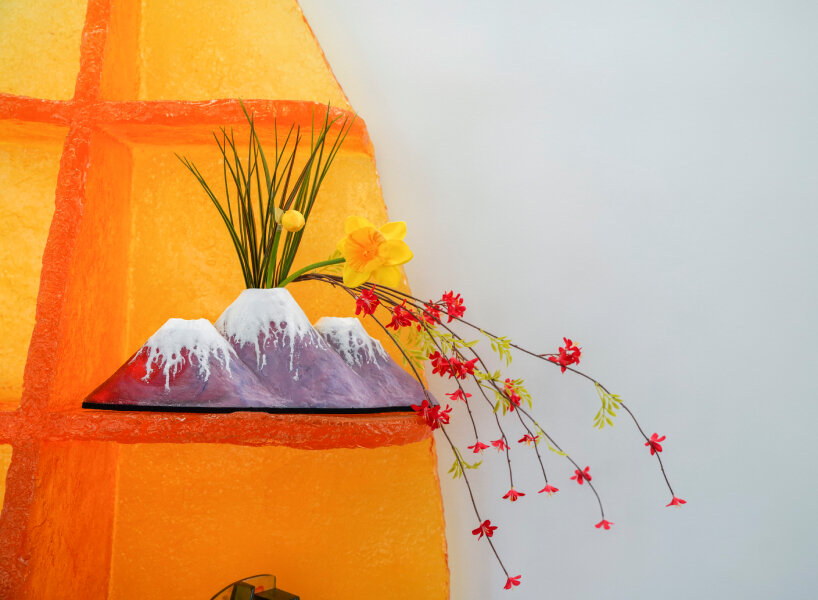 Gaetano Pesce, My dear mountains. Aspen Art Museum, 2022.