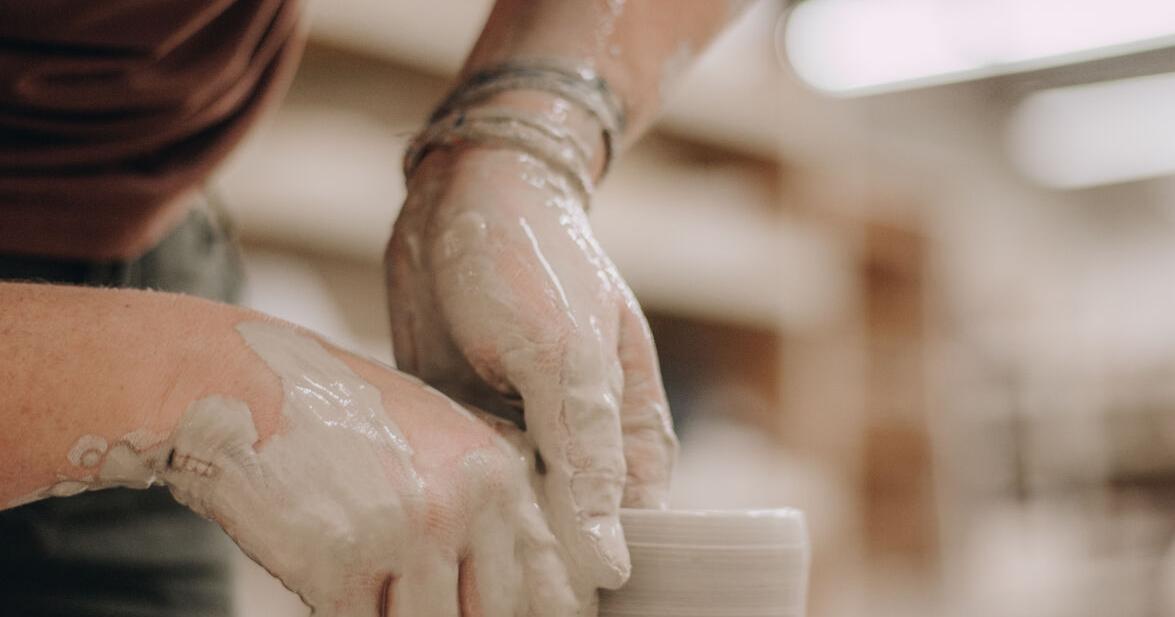 In Search of Art: Capstone Art Exhibition | Entertainment
[ad_1]
Courtney Juen slept for two hours in the tent she used as a base outside the Oklahoma State Art Studio during her 72-hour workday.
June worked a total of 74 hours in five days, the five days leading up to the art exhibition.
This lifestyle and the sacrifice of sleep in his college apartment were not for nothing: the Capstone exhibit took off this week. OSU art students have prepared their entire academic careers for this show and are finally starting their hard work.
"Preparing for the senior show has been one of the most amazing and exhilarating seasons of my life," Juen said.
Juen's work in particular, exhibited alongside his classmates, emphasizes "stillness as a form of encounter".
"(My art) shows how experientially tangible beauty is when we're just able to sit down and just enjoy something beautiful. The motivation behind this comes from my faith, "Juen said.
Emma Lynn is an art student participating in the show.
Lynn shared a story of filling a kiddie pool with nitric acid to etch copper which is now on display in the gallery.
"The craziest part of the preparation was just the emotional and physical investment and the exhaustion that went into it," Lynn said. "My work specifically draws on some areas that are already emotionally charged internally, so dealing with those concepts while trying to meet all the other requirements going on to produce and hold an exhibition… it was certainly taxing, but rewarding nonetheless. . "
Another senior art student attending the exhibit is Seyvon Vick.
"The show really means a lot to me because it gave me a sense of what was to come next in my journey as an artist," said Vick.
The department works throughout the course to prepare students for this final exhibition. They work to prepare students for success in the professional art world, with this show only being part of it.
The hard work of the students is on display in the Gardiner Gallery at the Bartlett Center, and the general public is not only welcome, but encouraged to come and view the art.
"The preparation process was so, so demanding and the easiest thing to give so much time to," Juen said.
The Capstone exhibit runs through December 10, where the community can admire the work and dedication of students like Juen, Vick and Lynn to OSU art.
[ad_2]