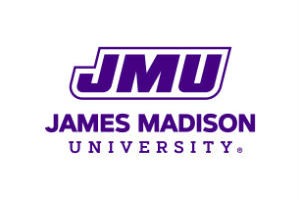 JMU Faculty Art Works Exhibited at the Duke Hall Gallery of Fine Art
[ad_1]
The creative and academic work of faculty members at the School of Art, Design and Art History (SADAH) at James Madison University will be on display from October 28 to December 31. 6, at the Duke Hall Gallery of Fine Art.
The SADAH faculty exhibition features new works of art and scholarships by art faculties in the fields of art history; artistic education; architectural, industrial and graphic design; and an art studio, which includes ceramics, fibers, multimedia, metals and jewelry, painting and drawing, photography, printmaking and sculpture.
"This is a rare opportunity to see the wide range of work in which our art teachers are engaged," says Kathy Schwartz, Director of SADAH. "It showcases the exceptional quality of visual artists, designers and academics at JMU. This exhibit also gives students the opportunity to see the quality of the work presented by professors, who are outstanding mentors to their students.
The work of the faculty is driven by current issues in our society, including environmental challenges and barriers to social justice, according to Beth Hinderliter, director of the Duke Hall Gallery of Fine Art.
The exhibition is free and open to the public. The reception of artists on Monday, October 28, 2019 is also free and open to the public. The teachers will be on hand to meet the participants and discuss their work with them.
The mission of the Duke Hall Gallery of Fine Art is to present the highest level of artistic experiences and create an active space for solid discourse on the vital issues facing our society. It is a space where the local and academic community share ideas about contemporary art and our wider cultural experiences. Art breaks the barriers between languages ​​and brings us together to be inspired and informed citizens, no matter where we come from. Visit jmu.edu/dukehallgallery for more information.
Related
[ad_2]