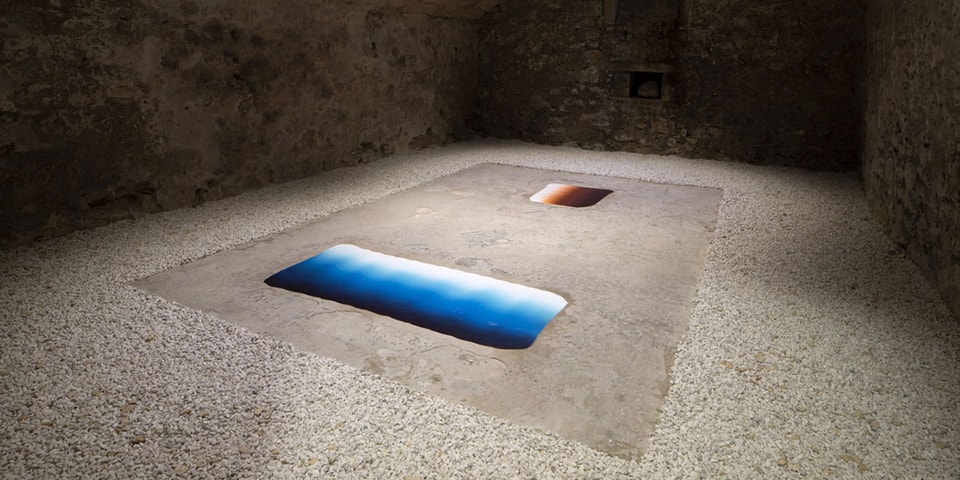 Lee Ufan Arles Art Museum France Sculpture Painting
Arles is a city in the south of France which is home to many artistic treasures. From a well-preserved Roman coliseum to medieval street corners that inspired Vincent Van Gogh's dynamic compositions. The historic city is home to a new museum specially opened by South Korean artist, sculptor and philosopher Lee Ufan.
Globally recognized for its minimalist paintings and sculptures that consider the relationship between artwork, viewer and space, the new institution is an extension of the New York-based Lee Ufan Foundation. With a studio in the Parisian district of Montmartre, the additional outpost in the south of France seemed like a natural fit for an artist who has exhibited across the country for years.
Housed in the Hôtel Vernon, a 16th-century mansion that was once home to the Dervieux family, Ufan has reworked with award-winning architect Tadao Ando, ​​who in 2010 designed the Lee Ufan Museum on the Japanese island. from Naoshima. The Arles space has been repurposed to accentuate Ufan's minimalist practice, as Way to Arles, a new work that features a long curved mirror juxtaposed with two rocks and a rigid gravel floor. The installation is inspired by Ufan's "morning walks gazing at the sky along the quays of the Rhône".
The multi-story space includes a lower level that is only available by appointment. Here you'll find two works from Ufan's iconic "Dialogues" series, which features a gradient composed of oil pigments and crushed stone. For a room that can almost be likened to a cave, the artwork interestingly alludes to the crumbling formations found in the sky above.
More than just a museum dedicated to his own work, the second floor of the Lee Ufan Arles will serve as a cultural and exhibition space for a range of artistic disciplines. Please visit the institution's website for ticket inquiries and more information.
In case you missed it, Ugo Rondinone meditates on space and time at Kukje Gallery.
Lee Ufan Arles
5 Rue de Vernon,
13200 Arles, France