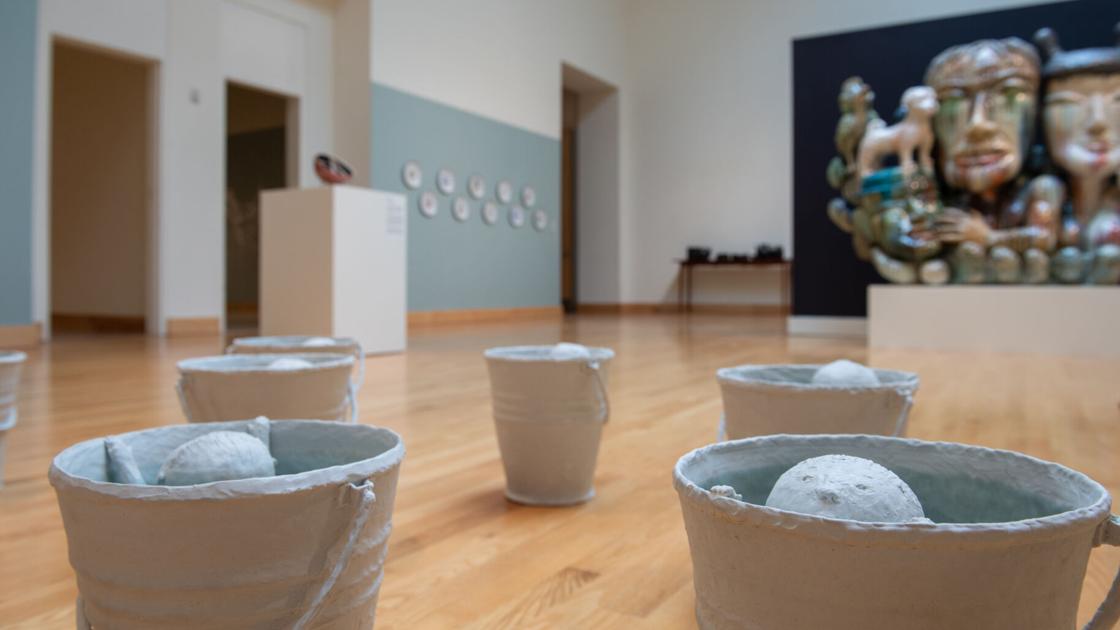 Limitless Ceramic Art on Display at WCU Fine Art Museum | Life
[ad_1]
Contemporary Clay 2021 is on view at the Western Carolina University Fine Art Museum until December 10, 2021. The exhibition and special events series are free and open to the public.
Contemporary Clay 2021 brings together artists from diverse backgrounds who push boundaries on topics such as race, culture, sexuality, gender and class. Hosted by Heather Mae Erickson, Associate Professor of Ceramics at WCU, Contemporary Clay 2021 examines the ever-expanding field of American-made ceramics. The exhibition encourages viewers to consider the concepts, processes and context of clay in contemporary art.
The special event series, "Contemporary Clay Conversations," features various presenters who are leaders in the field of ceramics. The series launches on September 30 at 12 noon is the zoom talk, "Clay is Hot", with Angelik Vizcarrondo-Laboy, essayist for the Contemporary Clay 2021 exhibition catalog. Angelik is a curator, writer and artistic administrator of the contemporary art and crafts based in New York and Los Angeles, focusing on ceramics. His current research focuses on the "aesthetics of optimism" and the subversive power of humor, kindness and leisure as tools of protest. Amplifying the voice of BIPOC artists is at the heart of its practice. She is assistant curator at the Museum of Arts and Design in New York.
Then, for "Conversations in Contemporary Clay", two round tables of exhibiting artists and industry pioneers will take place on Wednesday, October 6 from 12 noon to 3:30 p.m., followed by an in-person reception and a conference. Thursday, October 7. 5 p.m. to 7 p.m. at the Bardo Arts Center. More information on the series, the exhibiting artists and the exhibition is available at arts.wcu.edu/contemporaryclay. A full calendar of events and associated zoom links will be available on the above website soon.
The Bardo Arts Center's WCU Museum of Fine Arts is located at 199 Centennial Drive, Cullowhee. This museum is open Tuesday to Friday from 10 a.m. to 4 p.m. and Thursday until 7 p.m.
[ad_2]