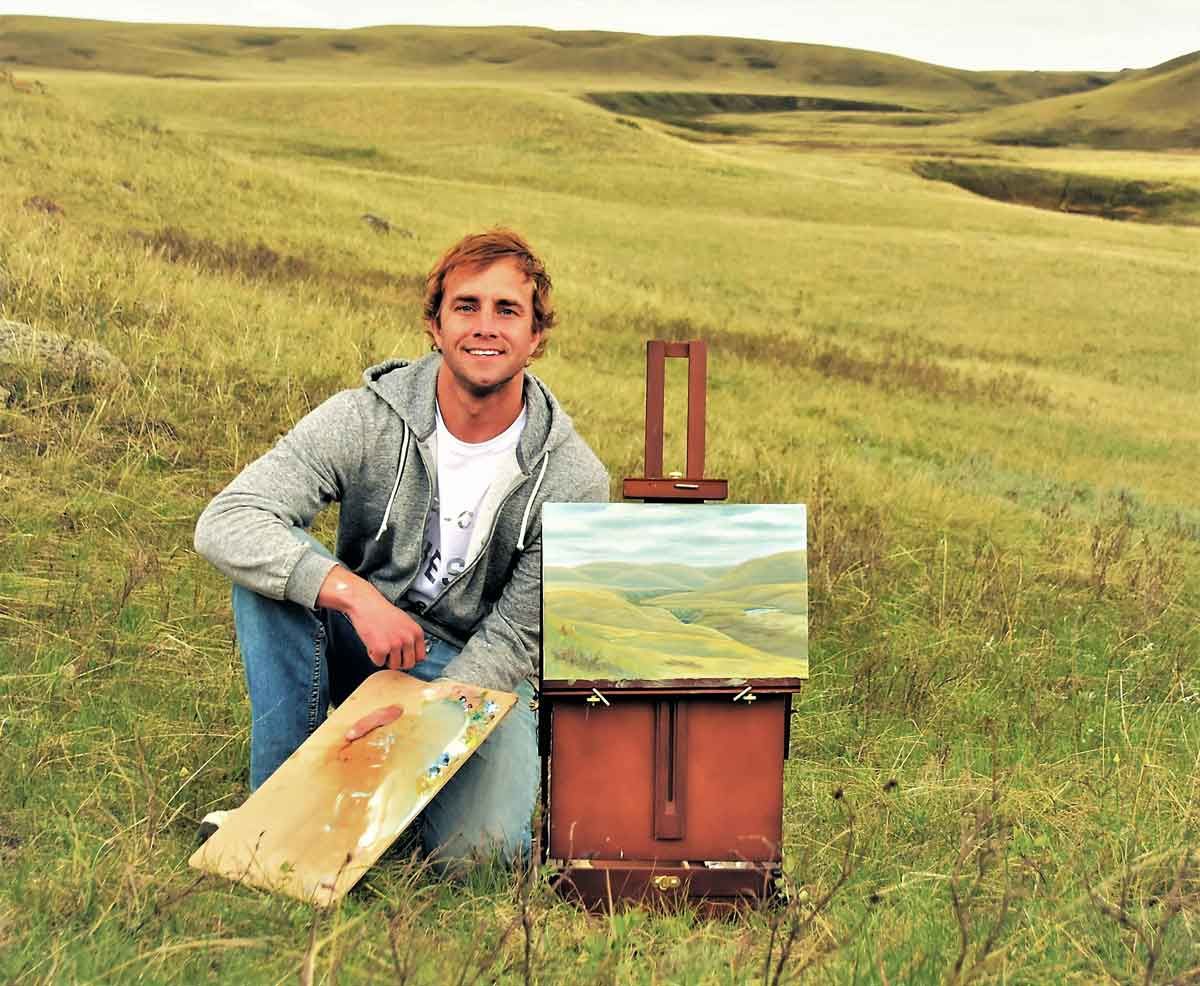 Local Alberta wildlife artist hopes solo art exhibit will inspire people
Content of the article
The Lebel Mansion at Pincher Creek hosts The Grassland Series, a solo art exhibit showcasing the work of Alberta wildlife artist, Colin Starkevich.
Content of the article
The exhibition, presented by the Allied Arts Council of Pincher Creek, will run from May 7 to June 24.
The Grassland series is an ongoing series of artwork that Starkevich began in 2009, when he took his very first trip to southern Alberta and fell in love with the natural region.
"I realized there were a lot of unique wildlife there, and the landscape was definitely something very different from what I was used to growing up around Edmonton," said Starkevich.
"Something about it stuck in my mind, and then I realized when I was 19 that I would probably spend the rest of my life portraying this area."
Since then, Starkevich has shown his work in solo and group exhibitions.
"New pieces were added to each exhibit, including this one at Pincher Creek," he said.
"There are many pieces from the past series and some major paintings, including many recent works created over the past few years."
Starkevich uses three different styles in his work which makes up The Grassland Series, realistic works of art, created in a few weeks to months in the studio, plein air oil paintings, created on location in a few hours, and drawings erratic outdoors. , also created on site.
Outdoor erratic drawings are a unique style he developed in 2012, where he draws glacial erratic blocks scattered across grasslands.
"I feel a lot of people overlook the area and see it as an empty, open space, but I think if you spend time in this area and pay attention, the beauty starts to reveal itself to you," said said Starkevich.
Content of the article
Starkevich's overarching goal with the series and exhibition of the work is not only to raise awareness of the grasslands and their beauty, but also to lead by example through what he does with his works.
"I want, over time, to inspire people, no matter where they live or how old they are, to sort of discover what their unique abilities in life and their passions are and combine the two to make some kind of difference. in the world which is very positive and very unique," ​​Starkevich said.
"I think everyone has something special in them, and I hope my artwork can inspire people to find out what it's about them and use it to the best of their abilities. "
On May 21, Starkevich attended a gallery opening at the Lebel Mansion for the art exhibit.
"I think a lot of people in and around Pincher Creek can really enjoy this exhibit because it will show a lot of what's in their own backyard…and some of the wildlife that's out there," Starkevich said. .
"Every time I have a show in southern Alberta, I'm really happy, because I feel like I can show The Grassland Series on its home turf, which is pretty cool to me."