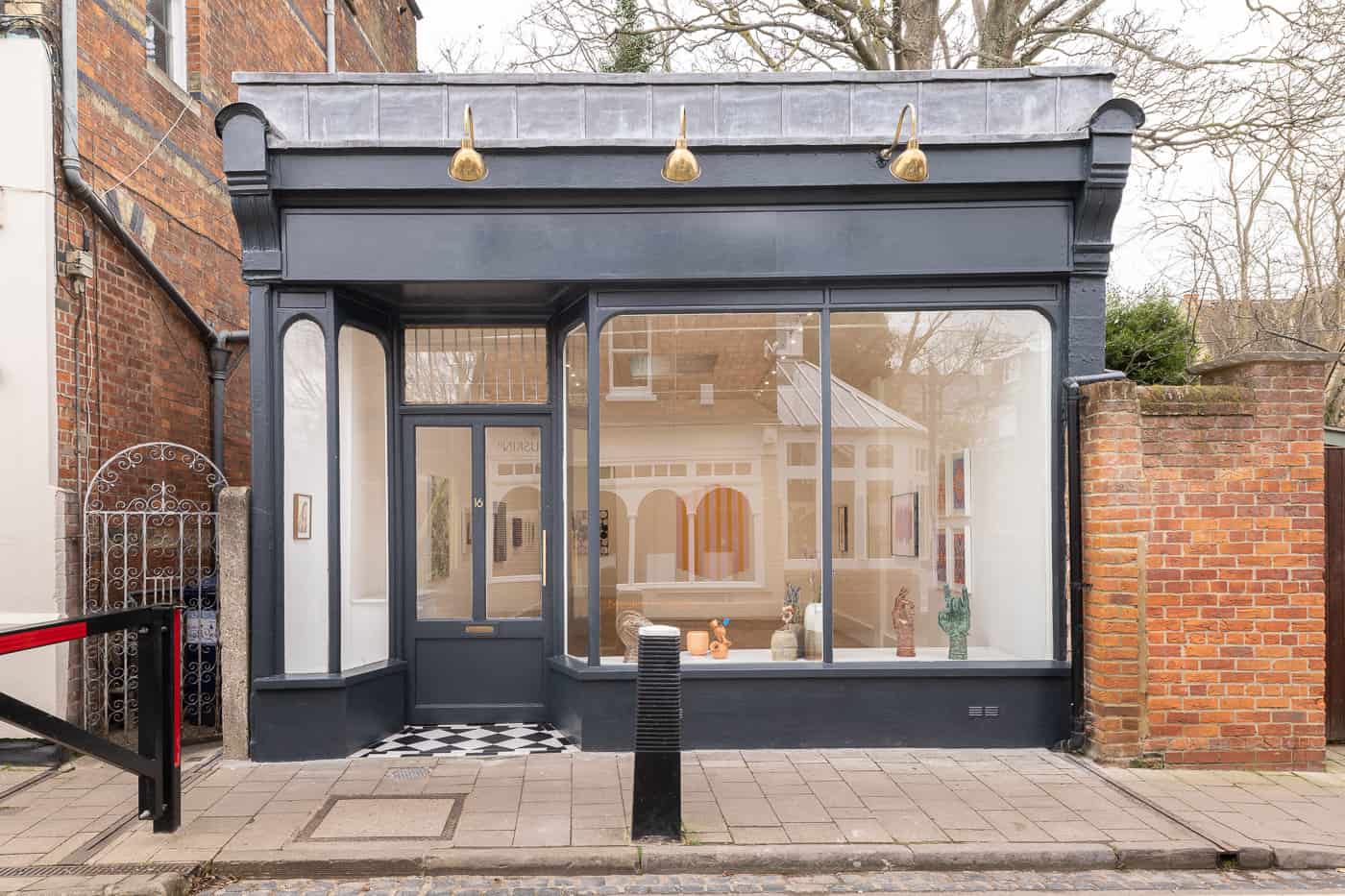 New contemporary art gallery opens in Oxford
Meakin + Parsons opened a new gallery space in Oxford this month to complement their existing space. The new space will see the addition of a new partner to the gallery: Hannah Payne of The Art Five who will showcase emerging contemporary artists as part of the Meakin + Parsons gallery exhibition program.
Under the direction of Lucy Meakin, the company will also continue its consultancy service, helping private clients to build and manage their collections, and Ben Parsons will focus on the modern and contemporary program alongside the gallery's strong activity on the secondary market.
Meakin + Parsons Gallery opened with a group exhibition, curated in collaboration with Hannah Payne and entitled "Here We Go" featuring artists: Carl Anderson, Dominic Beattie, Christopher Brooks, Ham Darroch, Ann-Marie James, Jillian Knipe, Anna Liber Lewis, Zanny Mellor, Barbara Nicholls, Charley Peters, Bridget Riley, Toby Twiss, Robin Walden, Eleanor May Watson and Emily Wolfe.
This will be followed by a series of solo exhibitions, the first being an exhibition of Bridget Riley prints in March 2022. In addition to the exhibition space, the new gallery has an artist's studio dedicated to a series of artist residencies. The studio's first artist is Oxford-based Emily Wolfe
The new gallery is also located close to Oxford's main art and cultural institutions, The Ashmolean, Pitt Rivers Museum and Modern Art Oxford.
Collective exhibition Here We Go – 11and March 2022 Meakin & Parson | Oxford 16 North Parade Avenue, Oxford, OX2 6LX
Categories
Key words
Author
Marc Westall
Mark Westall is the founder and editor of FAD magazine, founder and co-editor of Art of Conversation and founder of the @worldoffad platform
Meat The Future – a joint exhibition by the University of Oxford's Livestock Environment and People (LEAP) research program and the University's Museum of Natural History – is set to give visitors some serious food for thought on how the production and consumption of animal products affects people and the planet.
Tabitha Steinberg sat down with artist Patrick Goddard to discuss his work and his recent exhibition at Almanac projects, In search of the domain of the ocean.