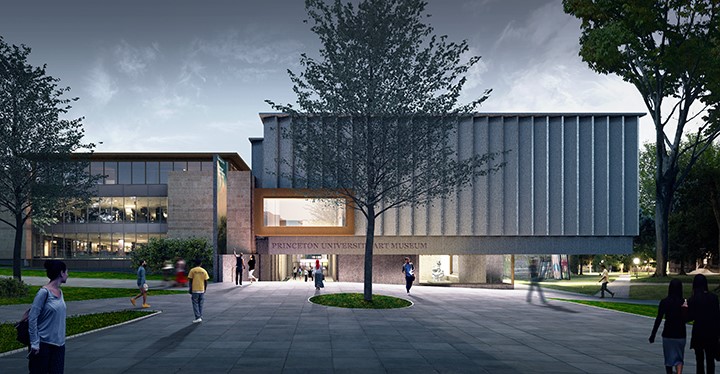 New Princeton University Art Museum building under construction
[ad_1]
Construction has begun on the new Princeton University Art Museum, a new building that will move to the site of the old museum in the center of the Princeton campus.
Roughly double the area of ​​the existing installation, the 13,378 m2 (144,000 square feet) increases exhibition, learning and convenience spaces for visitors. The exterior of the building will be characterized by stone surfaces responding to the campus environment, as well as bronze detailing throughout.
The building has been designed in "zones" to allow maximum access to the most "public" parts of the facility – gathering spaces, educational and event spaces, a café – while ensuring appropriate controls over the main area of ​​the building. gallery on the second level. Four of the pavilions will have mechanically operated natural lighting and 5 m (18 ft) ceilings; other galleries will be shaped for more experiences and the display of other works, such as the museum's renowned collections of photography and Chinese painting.
An education center on the ground floor will include five of the six object study classrooms for hands-on object-based teaching; a large room that can accommodate up to 250 people for conferences, shows and events; a conference room that can accommodate 60 people; two seminar rooms; and two "creativity laboratories" for artistic activities. A sixth object study classroom will be located in the full-service conservation studio located on the second and third floors.
In line with Princeton University's Sustainability Action Plan, the new museum building will reduce greenhouse gas emissions through minimal south-facing glazing, exterior envelope, mechanical systems, lighting and orders, utility conversion from steam to hot water and carbon offsetting from heavy wood. Under these same policies, 85% or more of materials removed from the site are recycled or reused.
[ad_2]