OMA galleries / shohei shigematsu + studio at the denver art museum
OMA / shohei shigematsu design three new rooms for DAM
OMA / shohei shigematsu have designed 11,500 square feet of new and renovated galleries as well as a convenient studio for the Denver Art Museum (DAM). the project is part of a major campus development initiative that is now complete and open to the public. you can experience the newly designed spaces of the OMA in the original imprint of the martin building designed by gio ponti, where the museum's architecture and design collection is housed.
all images © james florio
the overall project to reunite the DAM campus and renovate the building led by architects machado silvetti and fentress involved horizontally cutting the museum's original stanton gallery on level 1 to make room for new galleries. OMA partner Shohei shigematsu and partner christy cheng participated in this initiative in Denver and designed two exhibits, as well as Amanda j. precourt design galleries, joanne posner mayer gallery and ellen bruss design studio. the latter is an interactive hub where visitors can explore design "as a process" by directly engaging with objects / materials and creating new works.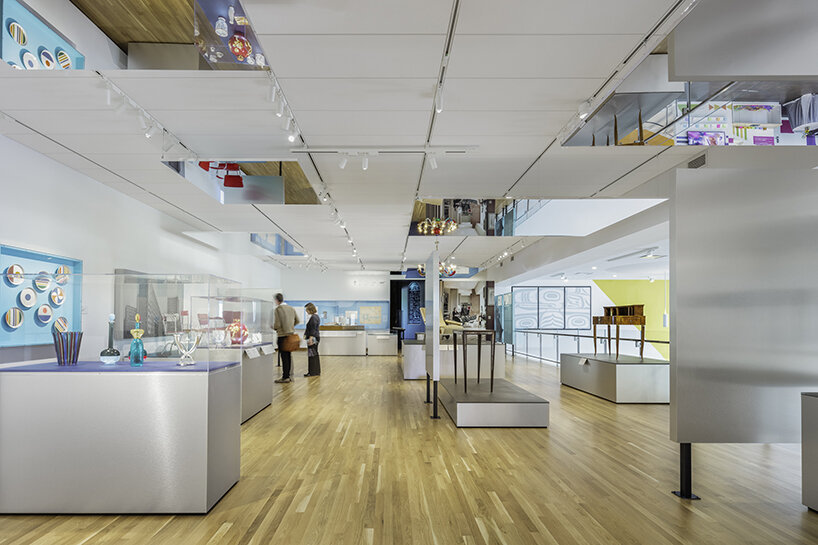 the 1,900 square foot mezzanine gallery with its mirrored ceiling surfaces
inject references to the drawings of gio ponti
shot at the original denver grid, the gio ponti martin building is a product of an urban condition – and OMA's three new rooms amplify ponti's intention. the interactive studio, piazza-shaped design gallery and mezzanine topographic gallery act as separate but interconnected areas to stimulate 'urban' activity within the museum, as one might experience walking through city blocks . Shigematsu states that "it was an exciting exercise, designing in the historic gio ponti building and drawing inspiration from its vast and multifaceted body of work. just like its design philosophy, the role of design seems to grow and diversify exponentially ".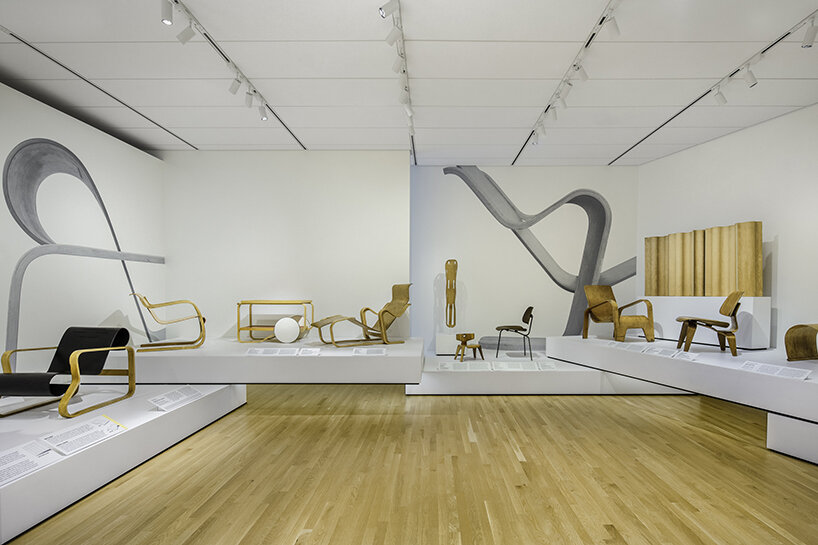 the re-aggregation of the platforms makes it possible to transform the space at will
"A direct consequence of the ubiquity of design is accessibility and literacy, and we wanted galleries to respond to these changes. the three spaces offer new ways of seeing and interacting with objects and materials – they present different spatial and programmatic identities, but collectively function as a platform to move discourse beyond mere consumption of design, by incorporating movement, strange perspectives and intimacy ", further explains shigematsu.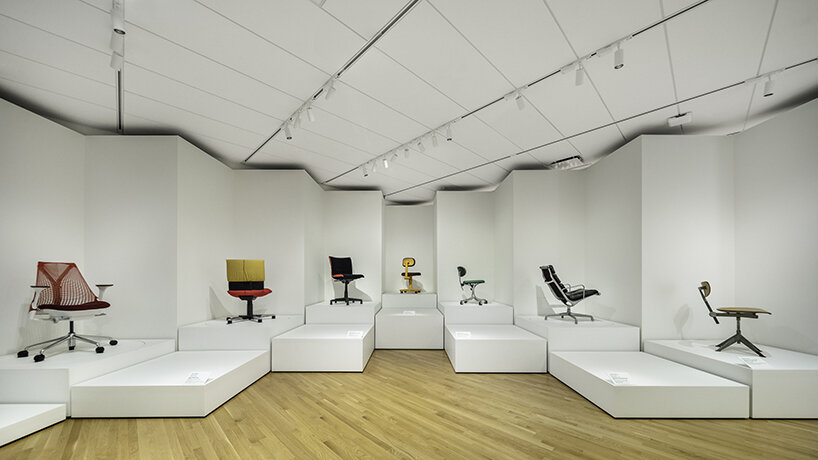 a modular and flexible platform catalog facilitates the inherent diversity of the exhibits
the 7,750 square foot design gallery follows a logic of spatial typologies. an open and central "square" is surrounded by peripheral spaces organized in an alternating sequence of rooms and blocks. in the rooms, the viewer is surrounded by displayed objects wedged centrally on islands and jetties. this allows views from multiple points of view. in addition, a modular and flexible platform catalog facilitates the inherent diversity of types, sizes and supports of the design objects on display. the gallery is also able to be efficiently rotated between different exhibitions thanks to the re-aggregation of platforms, allowing a permanent exhibition space to be transformed at will.