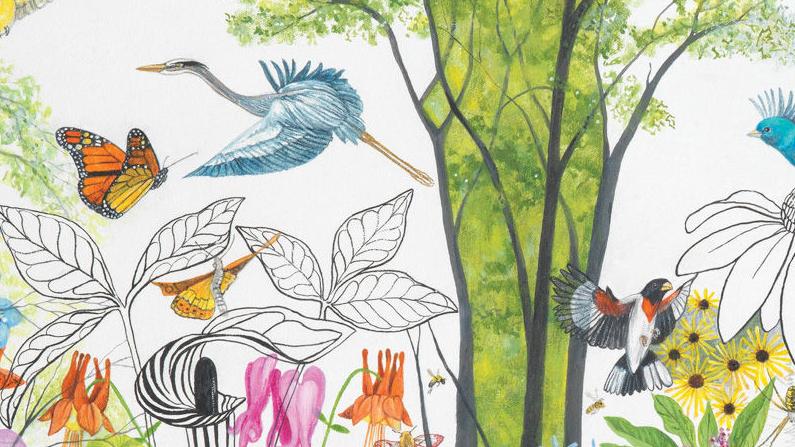 Original Artwork Coming To A Billboard Near You | Local News
[ad_1]
Five new original works of art will appear in the landscape of the Piedmont Triad throughout the next year.
The Winston-Salem and Forsyth County Council for the Arts announced on Tuesday that it has selected five winners of the ArtPop competition, which features temporary two-dimensional public art on five billboards in Forsyth, Guilford, Montgomery, Stokes, Davidson, Surry, Davie, Yadkin, Alamance, Randolph, Rockingham and Caswell Counties. Artists from all 12 counties have been invited to submit work.
Wendy Hickey, founder of ArtPop Street Gallery, said three of the five selected works will be on billboards today and the other two will be by the end of next week. The billboards, supplied by Lamar Outdoor Advertising, measure 14 by 48 feet, or 672 square feet.
A visual storyteller, Trena McNabb, won a spot with her acrylic "The Four Seasons". His website is www.tmcnabb.com.
"I work large, but seeing my work enlarged to the size of a billboard will be a real pleasure. And my family will be able to see it, "McNabb said. "It can't hurt future sales either, and they're going to offer a marketing workshop for artists."
"I spend a lot of time in my garden and painting alone, and it's very satisfying – endlessly entertaining – but I can't wait to meet other artists and talk about our future."
[ad_2]