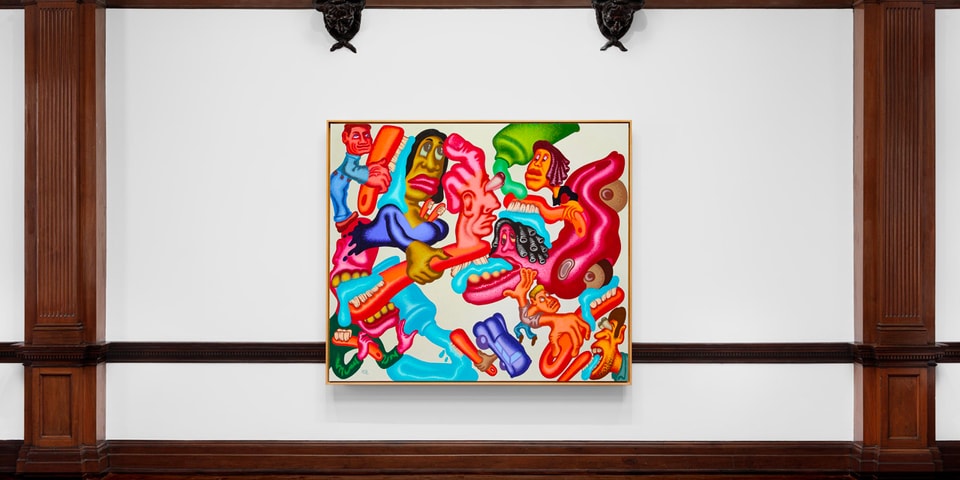 'Peter Saul: New Work' Michael Werner Art Exhibition
Usually, Peter Saul is the one who exhibits the work in the gallery rooms. Recently, however, the American artist has acted as a muse, as the Ross + Kramer Gallery presented a group show featuring artists like George Condo and Allison Zuckerman, who drew inspiration from Saul's influential brand. .
At 87, Saul is still busy at work as if time had had no effect on his desire to create. Installed at the Michael Werner Gallery in London, Peter Saul: new work is a new solo exhibition of paintings that showcase the artist's penchant for satire as he comments on currents in American culture.
Emblematic of his six-decade career, nothing is forbidden to Saul. From post-war consumerism and Saddam Hussein, the barriers of the art world to referencing art history as he depicts a fight between Superman and Satan. "I don't believe in any idea of ​​art because it might interfere with painting my picture as I wish. But I'm not mad at those ideas either. I had situations where cubism, surrealism, impressionism, etc. helped me," the artist said in a statement.
Peter Saul: new work opened last month and will be on view at Michael Werner London throughout the summer.
Michel Werner Gallery
22 Upper Brook Street,
London W1K 7PZ