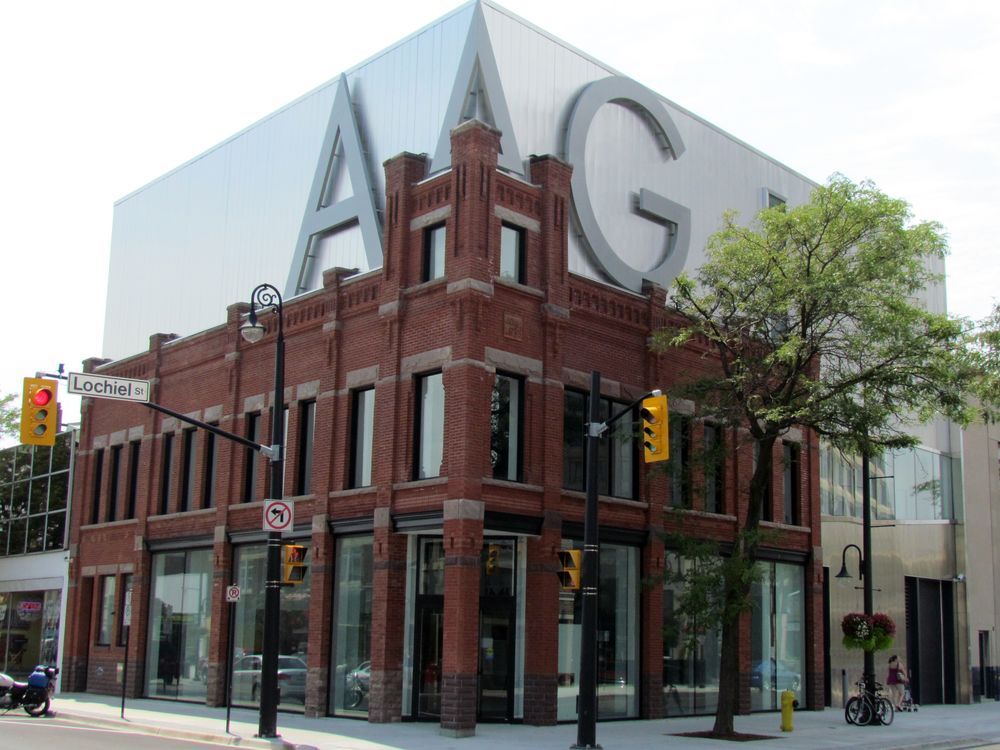 Photography Preservation Conference scheduled for Sarnia Art Gallery
Content of the article
One of the most frequently asked questions at the Lambton County Archives is how to preserve memorabilia, says Nicole Aszalos.
Content of the article
"We all have our own archives at home," said the archivist and archives supervisor. "We have images of us as children, adults and our grandparents – all of it."
She is one of two speakers at the Judith and Norman Alix Art Gallery this month for talks on art and ideas, in connection with the museum's 10th anniversary Re View exhibition.
The first Nov.-Jan. 21 exhibition at one and a half year streak includes a look at photography by JS Thom, who built the 1893 Thom Building that has housed the gallery for the past decade.
Aszalos' November 17 lecture, Archiving Memories, is billed as exploring the evolution of different types of photographic technologies, including those used by Thom, and what is known about how they degrade over time. years and strategies to help make them last.
Content of the article
"We have all these significant documents, photos and objects that we want to preserve," Aszalos said.
Tintype photography, for example, will show raised fingerprints after decades, while acetate negatives are inherently self-destructive, she said.
Still, there are strategies to circumvent some of these shortcomings, she noted.
"To still keep them (for a while), even if it's not ideal."
A second Art & Ideas conference featuring heritage planner Jack Mallon is scheduled for November 24.
His session will focus, in part, on the evolution of the Thom Building renovations for the gallery, which incorporated Victorian and Modernist styles, a press release from the gallery said. Mallon is also expected to discuss the Sarnia tornado of 1953, its impact on downtown commercial Victorian architecture and subsequent urban renewal, the statement added.
The two free talks start at 7 p.m. and people can register at jnaag.cain the Lecture Series: Art & Ideas section.
tkula@postmedia.com