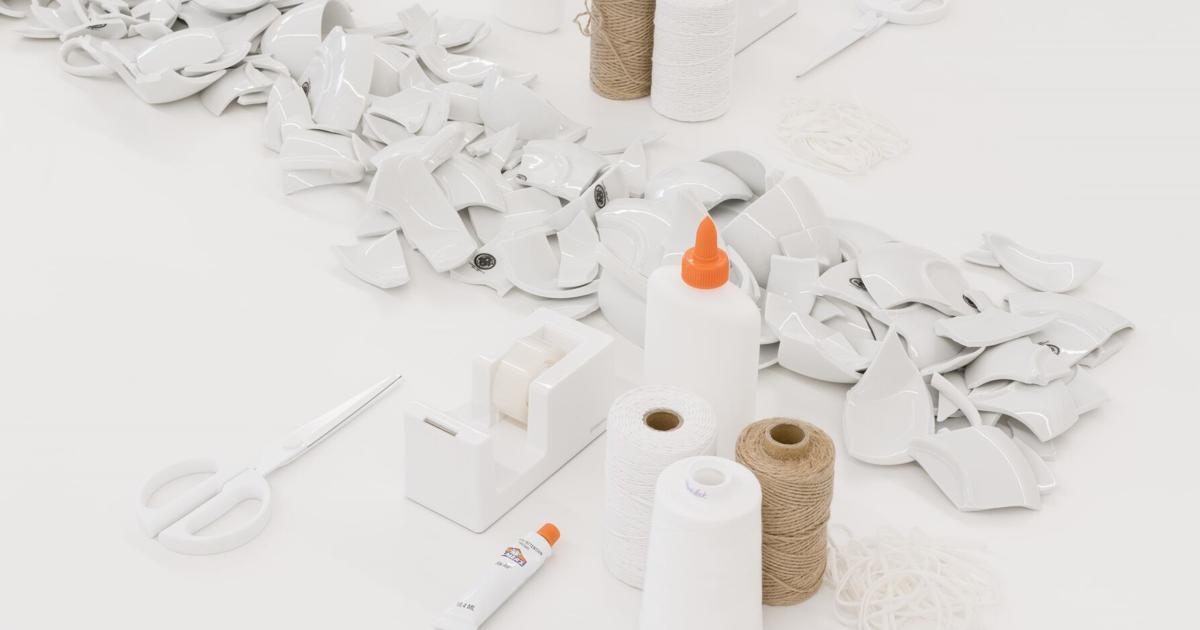 Springfield Art Museum Unveils "Yoko Ono: Mend Piece" Interactive Exhibit | Popular
The Springfield Art Museum unveiled its exhibition of "Yoko Ono: Mend Piece" on Monday, April 4.
Yoko Ono's "Mend Piece" is a hands-on exhibit where patrons take pieces of broken saucers and cups and rebuild them with everyday materials.
"Participants are encouraged to mend the fragments together using common household items: string, glue, scissors, and tape," the Springfield Art Museum said in a press release about the exhibit. "The resulting works are displayed on shelves nearby, proof of the power of collective action."
Sarah Buhr, art curator at the Springfield Art Museum, said, "It's really exciting because it kind of shows what we can do as the largest arts organization in southwest Missouri.
Buhr said that "Yoko Ono: Mend Piece" is the first large-scale indoor participatory exhibition that the Springfield Art Museum has presented.
"It was also very satisfying and important for us to have a participatory exhibition," Buhr said. "Over the years, many visitors have asked us for handy components for something participatory, and this fits the bill perfectly."
Buhr said she and her team reset the exhibit table every morning. They also only pull parts from the shelves to avoid overcrowding.
Buhr also explained what the plans are for the exhibits once the exhibit is over.
"According to instructions from Yoko Ono's studio, we have to choose five pieces to record and ship to Yoko Ono's archives," according to Buhr. "The rest is just recycled and disappears. And we will have to throw away what we cannot recycle.
"Yoko Ono: Mend Piece" ends on July 10. The exhibit is located in the Eldredge Gallery of the Springfield Art Museum at 1111 East Brookside Drive Springfield, MO 65807. More details are available on the SAM website.
Follow Sawyer Wampler on Twitter, @wampler_sawyer
Subscribe to The Standard's free weekly newsletter here.