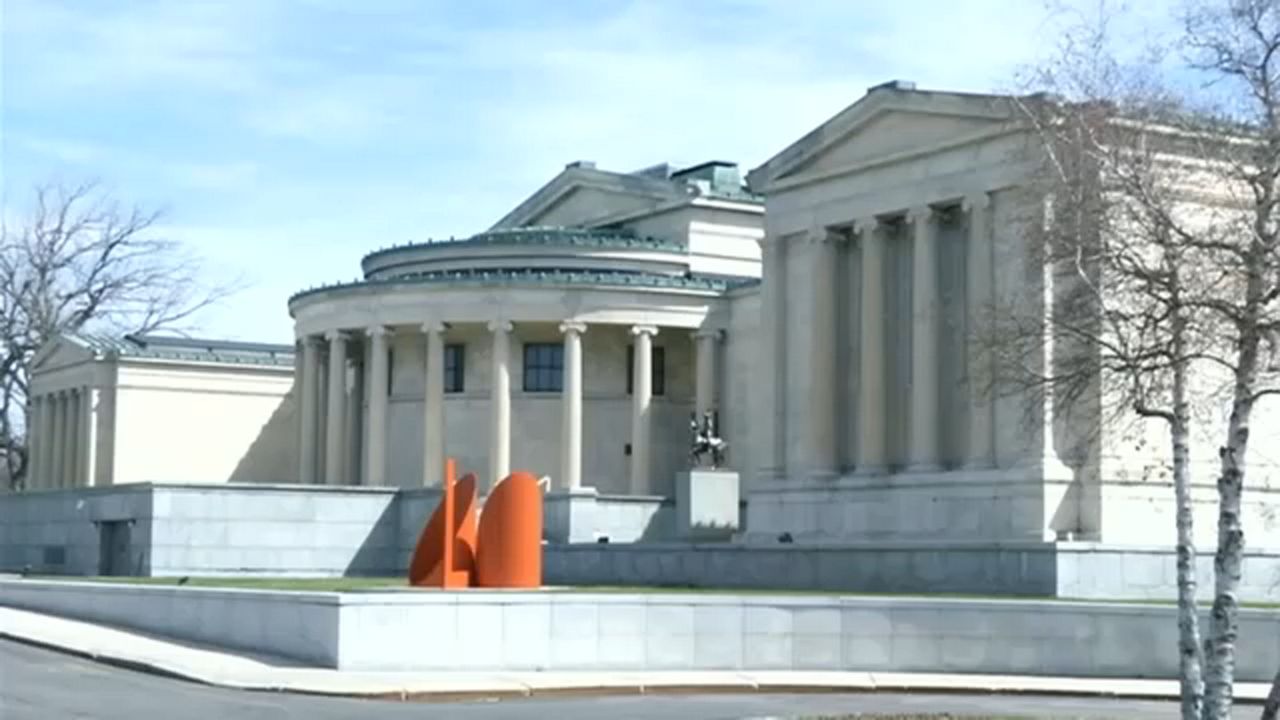 The Albright Knox Art Gallery will reopen in May
BUFFALO, NY — The Buffalo AKG Art Museum, known for years as the Albright Knox Art Gallery, will reopen in May.
The museum has been closed for nearly two years as it undergoes a $230 million improvement project.
"This historic milestone would not have been possible without the efforts of an incredible team and the support of thousands of people who believe in Buffalo AKG's mission," said Janne Sirén, Director of Peggy Pierce Elfvin. "Jeffrey Gundlach's unprecedented generosity was the fuel that propelled this campaign, and the incredible support of Governor Hochul and New York State got us across the finish line. Our new campus allows us to create world-class museum experiences for visitors of all ages, backgrounds and identities. Words cannot describe how thrilled we are to welcome the world to Buffalo AKG on May 25, 2023, a pivotal moment in the history of our city and our region.
The reopening date is now set for May 25.
"As one of the nation's oldest public art institutions, the expansion of the Buffalo AKG Art Museum is a transformative project that will provide a significant boost to Buffalo's future," Governor Kathy said. Hochul. "This project will add new life and vitality to this great historic institution, and is a continuation of the ongoing revitalization of Western New York."
The project was spearheaded by the largest capital campaign for a cultural institution in Western New York history.
"The vision of this project is to create a museum that can serve as a platform for human expression and a cultural resource for all members of our community," said Board Chair Alice Jacobs. "Buffalo AKG management constantly evaluates the museum's role in today's rapidly changing world and how best to contribute and partner with others for the public good. Jeffrey Gundlach's corresponding challenges stated that this project should be supported by individuals and businesses as well as the public sector. Our partners at all levels of government have risen to the occasion. From Governor Hochul and her administration to Representative Brian Higgins, to Senator 'State Sean Ryan, State Senator Tim Kennedy, Erie County Executive Mark Poloncarz and Erie County Legislature, and City of Buffalo Mayor Byron Brown, a wide range of elected officials demonstrated this truly shared vision for the Buffalo AKG as a museum for all Western New York communities."
The museum will house exhibits, five classrooms and three new entrances.