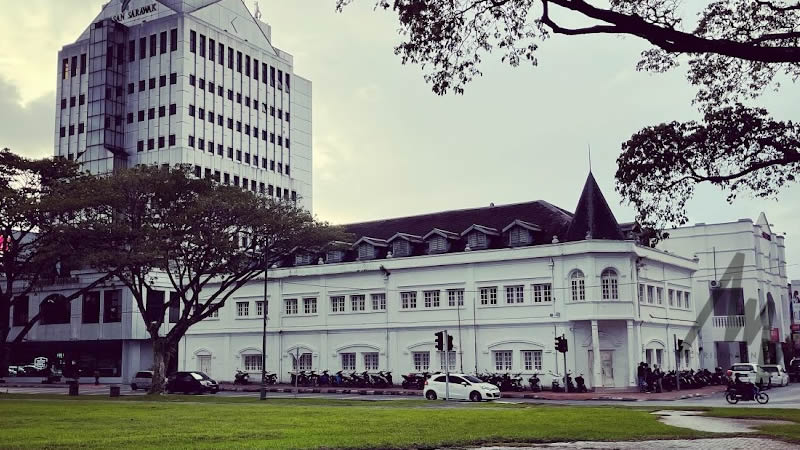 The old city building will be the Kuching Art Gallery
SUBSCRIBE TO KUCHINGBORNEO.INFOTELEGRAM TO GET NEWS AND UPDATES ABOUT KUCHING.
An "old building" in front of Jalan Barrack Central Police Station has been identified to be turned into Kuching Art Gallery.
The news was reported in an article by DayakDaily which quoted Sarawak's Minister of Tourism, Creative Industry and Performing Arts, Dato Sri Abdul Karim Rahman Hamzah, as saying that the Sarawak government had agreed to the transformation.
According to Karim, the building will first have to be handed over to his ministry before renovations can be made for it to be converted, but suggested the art gallery will open this year.
No particular building was mentioned in the article, but it is highly likely that the main office of the museum (also known as the former Kuching Residents and District Office) is the building mentioned as it is the only one heritage building in front of the central police station. at Jalan Barrack.
If so, it will certainly put the building to good use as it hasn't seen much action since the Kuching Residents and District Office moved.
Kuching, a city of art and culture
It is very interesting to see how Kuching is slowly integrating arts and culture as part of its identity.
The city had already been designated as one of the UNIESCO City of Gastronomyand is also considering making parts of it recognized as a UNESCO Global Geopark.
Apart from that, the ancient Sarawak The State Legislative Building (DUN) had also been converted into a performance art centerwith thriving local arts, music and culture events.