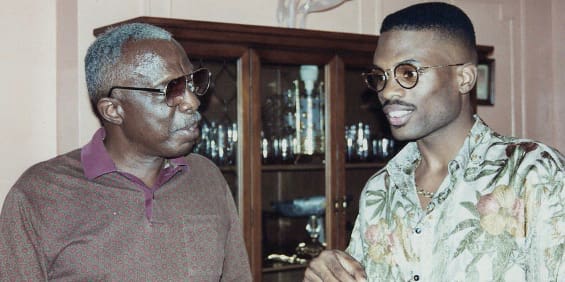 Tribute to Leo Carty opens Friday at Cane Roots Art Gallery on STX
[ad_1]
"Remembrance – A Tribute to Leo Carty" is an exhibition on the living legacy of the late artist, which opens Friday at the Cane Roots Art Gallery on Company Street in downtown Christiansted.
Carty's impressionist paintings depict the lives of ordinary people in the community – families in church, women washing clothes and children playing – the images capturing an idyllic life, a sense of purity, throughout the early years of the 20th century. .
Carty's work will be previewed at the gallery from noon to 6 p.m. Thursday. The exhibition will open Friday from noon to 8 p.m. with the opening from 5 p.m. to 8 p.m., accommodating 10 clients at a time and following COVID-19 guidelines.
Stefan Carty, the youngest of Leo's four sons, worked with Sonia Deane, owner of the Cane Roots Art Gallery, for two years to discuss ideas for bringing the exhibition to life in Sainte-Croix. The interruption of the COVID pandemic has postponed the initial opening date. Stefan is grateful that they are able to go all the way and get there, he said.
Leo S. Carty was born on April 17, 1931 in Harlem, New York. His artistic talent was recognized from an early age, when he painted a sports mural while participating in a summer recreational program. He received a scholarship at the age of 10 at the Museum of Modern Art for Children.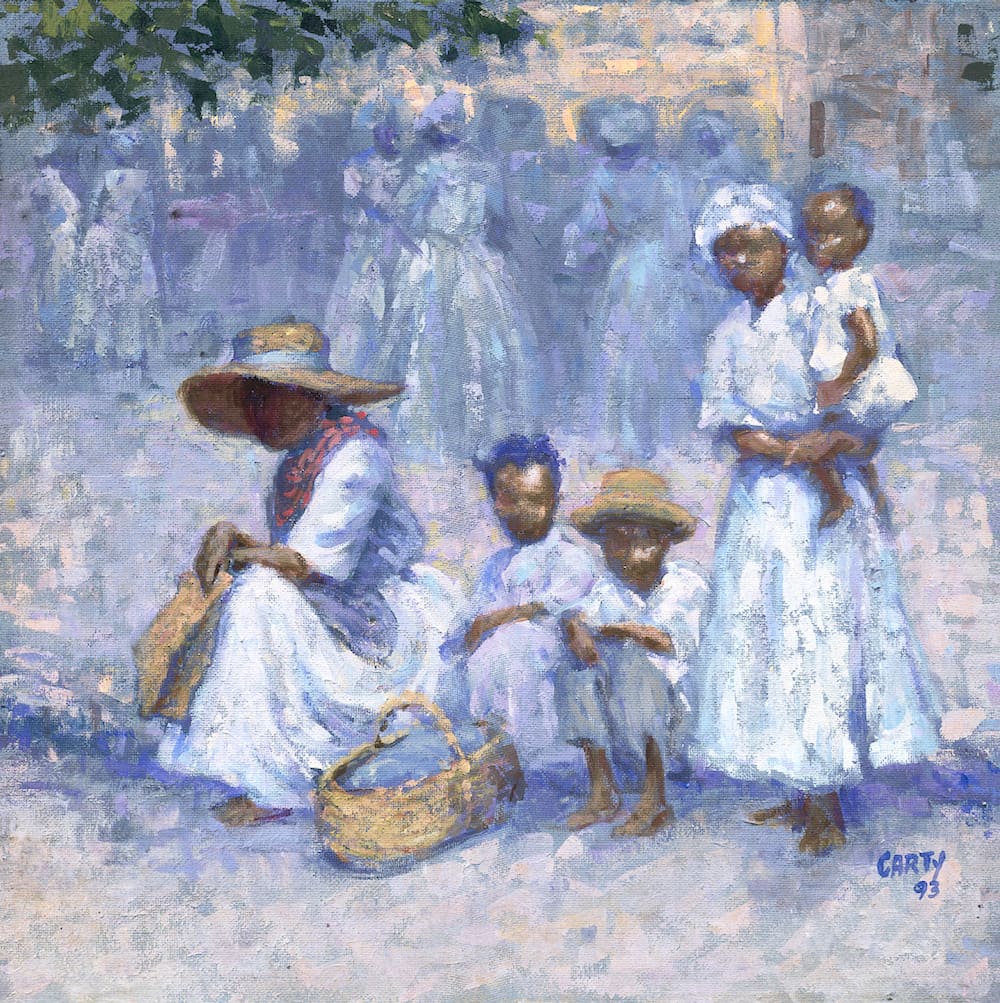 "My father devoted his entire life to the visual arts and was an extraordinary talent. He left a flourishing career in New York City in 1976 when he made his home in St. Croix. He has spent the last 35 years of his life serving the community throughout the territory and left behind a work that deserves to be celebrated, "Stefan said.
Stefan had the honor of ensuring that his father's legacy lives on. It was Carty's last wish for her son to rise to the challenge and be the keeper of his legacy.
"So this is a project that is close to my heart and that I do not take lightly," Stefan said.
Carty wore many hats, teaching at Golden Grove Correctional Facility and the University of the Virgin Islands, and he was the coordinator of the Senior Art Program for Adult Education. He created an editorial cartoon for the Sainte-Croix Avis newspaper, which appeared weekly in the late 1970s and throughout the 1980s. The cartoons still ring true today; they were recently shown and discussed at length at the UVI Literary Arts Festival which was broadcast virtually.
Stefan grew up in St. Croix, lived with his father, and attended St. Dunstan's Episcopal School, where Carty taught art to students (including his son) from Kindergarten to Grade 12 for 10 years. before devoting himself full time to painting in 1989..
Carty's Impressionist paintings adorn the walls of many public buildings across the USVI. He completed a Federal Commission for the Almeric I. Christian Building and Courthouse in Orange Grove, Holy Cross, which is a three-panel nine-foot by 14-foot mural depicting the story of Holy Cross, Saint -Jean and Saint-Jean. Thomas. Carty became the third African-American artist to receive and complete a General Service Administrative Commission, joining Romare Bearden and Jacob Lawrence.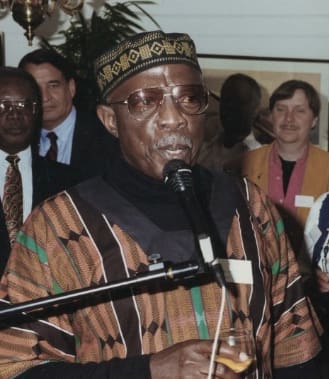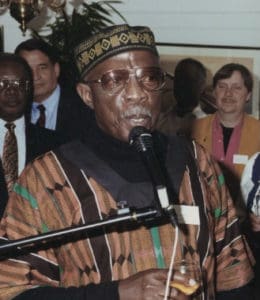 He received his highest honor in 1996 when he was selected as one of 12 recipients of the First Governor's Awards for Excellence in the Arts, "in recognition of your achievements and outstanding contribution to advancement. of visual arts in the Virgin Islands ".
He had the distinction of being the only non-native born honorary.
Stefan founded Carty Fine Arts Studios in 2020 in commemoration of the 10th anniversary of his father's death. The studio's mission is to continue the legacy of illustrating life through vivid images that capture the imagination. The studio presents an exclusive collection of works by Carty.
As she and Stefan discussed the possible exhibition, gallery owner Deane said the decision to exhibit Carty's paintings was an easy one.
"I have been an avid art collector for many years and have learned so much about art with my shopping and visiting museums and galleries over the years," she said. "I was ecstatic that the exquisite work of Leo Carty would be celebrated on the walls of my gallery."
The opening of the Cane Roots Art Gallery in December 2020 was a natural progression of Deane's love for art and belief in art education as part of the art revival in this community, a she declared. The idea that an art scholarship can be established in the name of an artist and that part of the legacy can be left here to live illustrates the gain of the arts and its strength in the life of this community, has added Deane.
The Remembrance exhibit will feature an exclusive collection of Cartys artwork, which will be available for purchase. Profits will be used to fund the Leo Carty Fine Art scholarships.
The Carty Fine Art Studio will be offering four Leo Carty Fine Art scholarships of $ 500 to graduating high school graduates in the US Virgin Islands. Scholarships will be awarded to students who will pursue the visual arts after graduation from high school and who have demonstrated a commitment to any of the visual arts including, but not limited to, drawing, painting, painting, sculpture and photography.
Stefan Carty graduated in 1988 from St. Dunstan's and has had many long-standing friendships. He invites all St. Dunstan alumni to join him on September 10, the exhibition closing weekend, in celebrating this event in honor of his father and his dedication to the community of St. Cross.
"My father was a teacher at heart and loved to inspire and encourage people at all stages of life to pursue their artistic talents. Many of her students (myself included) have benefited from her teaching and mentoring in pursuing careers in the arts.
More information is online here, here and here.
[ad_2]