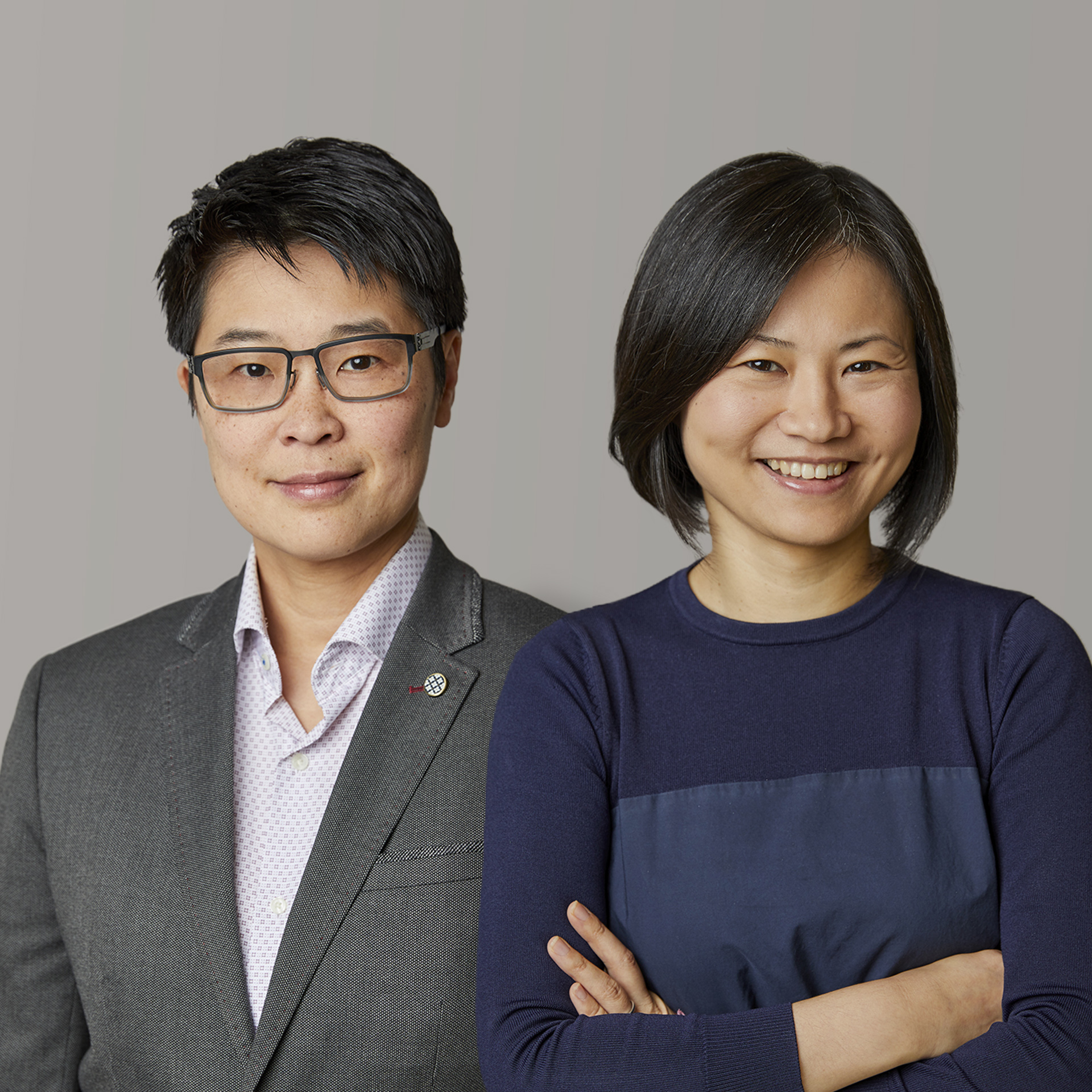 Two alumni recreated Seattle's Asian art museum from scratch
Seattle Asian Art Museum curators Ping Foong * 06 and Xiaojin Wu * 11
Scott areman
"For me, it was my only chance", says Ping Foong * 06
In early 2020, Ping Foong * 06 and Xiaojin Wu * 11 were peaking in their careers when the Seattle Asian Art Museum reopened after a three-year, $ 56 million renovation and expansion project. As curators of the museum, Foong and Wu were generating a buzz for their bold new presentation style, which rejected the convention of chronological and culture-specific exhibits for new thematic exhibits bringing together artefacts from across Asia.
But despite all the detailed planning that went into this museum redesign, no one anticipated that a global pandemic would occur, forcing the museum to close just weeks after it reopened. Now the Asian Art Museum has reopened – again.
Foong, who received his undergraduate degree from Brown University, was one of the last graduate students of Princeton professor Wen Fong '51 * 58. Early in his career at Princeton, Fong co-founded the first degree program. United States PhD in Chinese Art and Archeology, and then chaired the Department of Art and Archeology at Princeton while consulting Asian art for the Metropolitan Museum of Art in New York. He produced several generations of American Chinese art historians.
So for Foong, her protégé, "it seemed a very clear path," she said.
Likewise, Wu was enrolled in a graduate program in Singapore when she had the chance to work with Machida Soho, who was on the faculty of the East Asian Studies Department at Princeton. After graduating with her masters, there was no doubt about where she wanted to go for her doctorate, she says, "Princeton is the only place that encourages students to give equal weight to universities and museums.
Wu has also worked in several prestigious galleries on the east coast and has been an associate curator at the Princeton University Art Museum. She moved to Seattle in 2012 as curator of Japanese and Korean art at the Asian Art Museum.
During this time, Foong had remained in academia, teaching at the University of Chicago and the University of California at Berkeley. And then she heard about an opportunity to recreate the museum from scratch. "For me, it was my once in a lifetime chance."
Arriving in Seattle in 2015, Foong became the Curator of Chinese Art for the Foster Foundation. And soon after, the reinvention of the museum began. While the two curators led this process, they shared the credit with Darielle Mason, who has expertise in South Asian art and has helped ensure that art from cultures that had received little attention – such as Vietnamese and Filipino art – was represented.
The Seattle area has a large Pan-Asian population, and curators felt it was essential to expand the scope of the museum, drawing on contributions from a community-focused advisory group.
By reimagining the museum's 13 galleries, Foong and Wu have assembled pieces from across Asia and through time into new juxtapositions. The Are we what we wear? The gallery, for example, features clothing used for work, games, and ceremonies – from an 11th-century gold dowry bracelet from Persia to textiles from the South China Sea, an Ainu dress, and photographs by the photographer. 21st-century Korean Yeondoo Jung, whose subjects appear in their work clothes alongside alternate images depicting their wildest fantasy.
Another gallery invites visitors to consider What is precious? and offers answers from Asian cultures spanning three millennia. In the 17th century, as tea masters in Japan embraced the simplicity of Raku pottery, the ruling class in India coveted daggers with gem-encrusted handles. Elegant minimalism or exotic ostentation? The curators leave it to visitors to meditate.
In the first two weeks of its reopening in February 2020, the Asian Art Museum welcomed more visitors than during the entire year before the renovation.
But then: the pandemic. During the shutdown, curators turned to digital platforms, creating new programming. They also worked to change the visitor experience – a one-way traffic model was established and free smartphone tours were developed.
On May 28, the museum reopened to the general public on a limited schedule with an attendance limit, due to public health protocols. Both Tories admit they've lost some of the momentum of the 2020 reopening, but they're taking a half-full glass approach.
"If you go to the museum right now," Foong says, "you'll basically have it to yourself. How wonderful is that? "