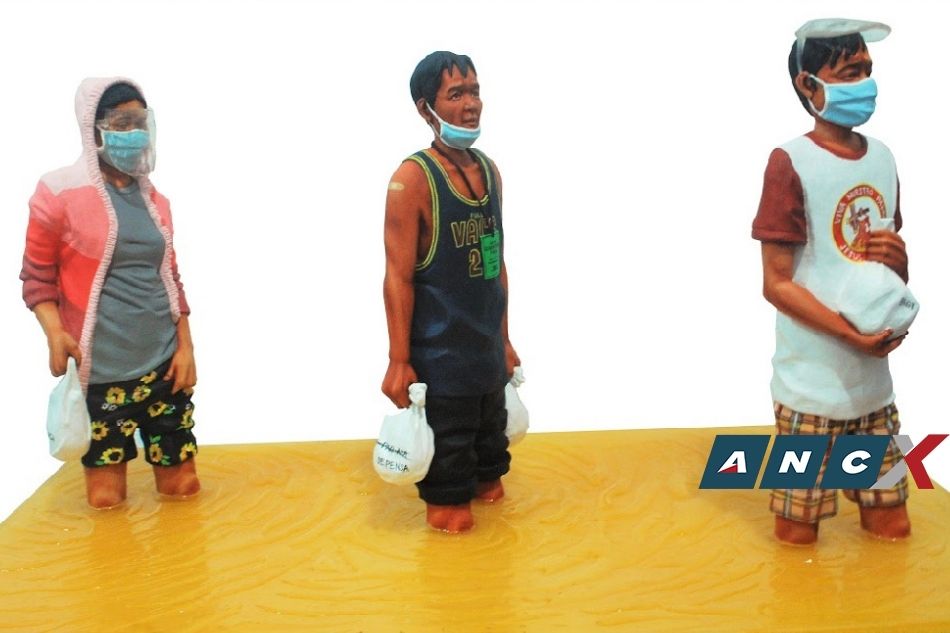 What to see at the Pinto Art Museum's closing exhibition for 2021
[ad_1]
Culture
20 | 21 is an offshoot of the previous year's exhibition purported to be a way for artists to continue to have a platform despite the pandemic
ANCX staff | 06 Dec 2021
Last weekend, the Pinto Art Museum in Antipolo inaugurated its end-of-year exhibition entitled 20 | 21. It features the works of over 100 artists working in a variety of media, themes and styles. The paintings, sculptures and multimedia works that fill the rooms of Illustration I and II of the museum's Gallery 7 capture the art scene in a nutshell, offering viewers the latest engagements of contemporary Filipino artists, from the most promising to mid -career to the fairly established.
Organized by Ferdie Montemayor, 20 | 21 is an offshoot of the previous year 20 | 20, which was to be a way for artists to continue to have a platform for their works despite the pandemic which saw the cancellation of exhibitions and directly affected livelihoods. In the wake of lowered restrictions and the opening of more art venues, 20/21 sets a tone of hope as artists move forward and embrace the possibilities of the emerging new normal.
While a year-end exhibit invariably presents a plurality of visions and voices, the artists in the exhibit were encouraged to paint or work with a two-by-two-foot format in order to collectively crystallize their ideas into one. compact space. The resulting exhibition showcases the pleasant regularity of similarly sized works juxtaposed side by side, even though they are individually filled with the exuberant energy, creativity and imagination of their respective creators.
20 | 21 will be visible until January 2, 2021. For any inquiries, send an email to pintoartmuseum@yahoo.com.
[ad_2]