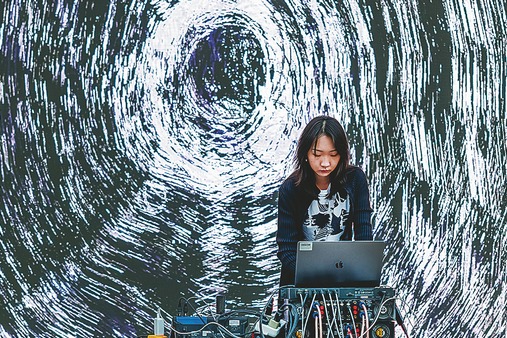 Women's Art Exhibit Shows the Power of Opportunity
Displaying talent provides a valuable publicity boost to those too often overlooked in the industry, reports Cheng Yuezhu.
This year sees the third edition of curator Zhu Yujie's group exhibition of female art, a project held each year with the aim of providing more opportunities for female artists.
The Metaphor and Gaze exhibition opened at La Vie art center in Shenzhen, Guangdong province on February 27.
Zhu says she has consciously and continuously learned gender theory since university, and her MA studies in culture, criticism and curation at Central Saint Martins College of Art and Design in the UK brought her attention to the roles discreet women in art. the story.
"Female artists still have relatively fewer opportunities to display their work in museums and art galleries, and few group exhibitions focus on female subjects," Zhu said.
"Only by constantly exhibiting works by female artists and writing about these works can they be known to more people and entered into the history of art."
The exhibition, which runs until March 28, features installations, videos, paintings, performances and textile works by 17 female artists.
According to Zhu, the title Metaphor and Gaze is about artists expressing the true desires, enigmas, confusion and anxieties of women from different levels and perspectives, and exploring love, healing and growth shared by humans. .